Wiltshire: Big Pledge
1 April 2014, 11:34 | Updated: 1 April 2014, 11:53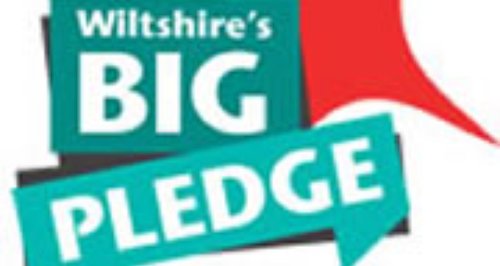 We are being asked to do something that will transform either our own, or other people's lives in Wiltshire.
Wiltshire's Big Pledge runs for 12 weeks from Wednesday April 2nd.
People can pledge and an individual, group or community to do something that will improve their own, or other people's health and wellbeing.
Anybody and everybody can get involved. A group of colleagues could make a difference by arranging an event to raise money for charity, or encouraging people in their local community to get healthier and fitter by setting up a walking or cycling group, or it could be about arranging a lunch club for people who have a shared interest, or for those who may feel isolated in their community, or it could be someone challenging themselves to stop smoking or get fitter, or stop drinking alcohol.
Maggie Rae, Wiltshire Council Corporate Director said:
"We know that communities respond positively to a challenge and welcome the opportunity to get involved in activities and events that they can do together. The more pledges that are made, the more it inspires people to get involved and that's what we want as we know this will make a positive impact on our communities. Whether people want to make a positive change to their own health or general wellbeing, or give something back to their local community, I would like to wish them all the luck and say a huge thank you for participating. I'm sure the results will be fantastic."
For more information and to make a pledge, click HERE, or for more ideas there's a dedicated Facebook page HERE for people to share their stories. You can Tweet using #BigPledge.