Swindon: Police Investigate Fatal Fire
15 October 2014, 08:47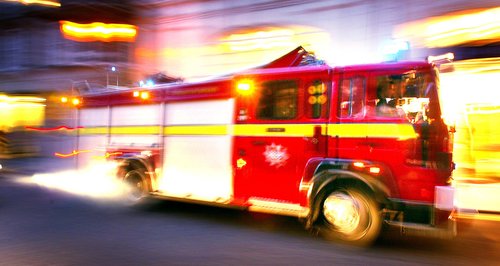 Wiltshire Fire & Rescue Service is reminding people to take extra care with open fires, following the death of a woman last week.
It is believed that a fatal fire in Blunsdon on 10 October was started when petrol was poured onto an outdoor wood burner.
Group Manager Kathy Collis, the fire investigator, said: ''The fire destroyed a converted garage, which was used as an entertainment room. The family had been using that space during the evening but most had gone to bed. We believe that the victim decided to add fuel to the fire to make it burn out more quickly, but this caused a massive blaze which, tragically, led to her losing her life.''
Investigations are continuing into the events of that night and the findings will be reported to the Wiltshire Coroner for consideration at the inquest.
Group Manager Collis urged local people to be cautious when dealing with any kind of open fire or woodburner. ''With the winter fast approaching, and Bonfire Night just a few weeks away, it is vital that everyone takes extra care when dealing with fire. It only takes a tiny amount of petrol to cause a fireball, so please don't be tempted to use it as an accelerant.''
Other advice for safe open fires includes:
Site any bonfire well away from buildings, fences, trees and garden structures.
Have a garden hose to hand in case the fire starts to get out of control.
Never use any flammable liquid - such as petrol or paraffin - to boost a bonfire or wood burner.
Don't light a bonfire on a windy day, as it could flare up more than you expect.
Be courteous to your neighbours - if you're planning a substantial bonfire, let them know, and stay with it at all times to ensure it remains safe.
Find out more fire safety advice here.