Swindon: Man Exposes Himself To Teenagers
14 January 2015, 13:25 | Updated: 14 January 2015, 13:28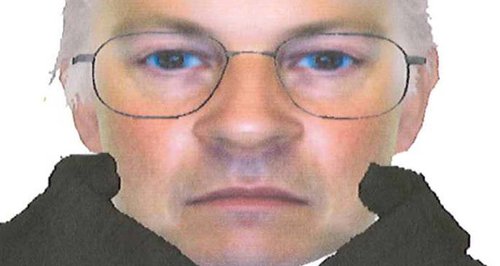 Police have release an efit of a man they want to speak to about an indecent exposure in Swindon.
It happened on 10th October 2014 near to the County Ground athletics track.
Two teenage girls were walking close to the athletics track when they noticed a naked man in a nearby bush performing a sex act on himself.
The man then put his clothes back on and cycled off in the direction of a nearby Tesco supermarket.
The suspect is described as a white male, in his 50s, approximately 5ft 8ins tall and of chubby build.
He was wearing glasses and is described as having a large nose and a lot of black and grey chest hair. He was wearing a predominately black t-shirt with some white on it which was pulled up around his neck.
Anyone who can identify this man or who may have information on the incident should contact PC Tom Gregory via 101 or Crimestoppers on 0800 555 111 where information can be left anonymously.