Crime Figures Down In Wiltshire
23 January 2015, 10:42 | Updated: 23 January 2015, 10:51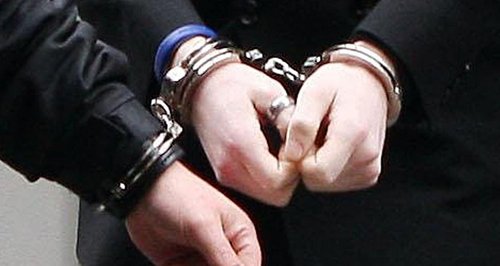 The Office for National Statistics has released the latest national crime figures which show that the reduction in crime continues in Wiltshire which is better than the national average.
Wiltshire's crime has seen a 2% decrease in comparison to 0.5% nationally, and continues to be one of the safest places to live in England and Wales. Wiltshire Police are ranked in 4th lowest position nationally for all crime. In addition, Wiltshire is the 5th lowest for robbery and the 4th lowest in domestic burglary.

There has also been a significant reduction in vehicle crime (18%) with 604 fewer incidents. This is again better than the national average which saw only a 6% reduction.

The statistics cover the period October 2013 to September 2014 in comparison to the same period the year before.

The ONS figures show that there is a 16% increase nationally in violent offences, which is also reflected in an 18% increase locally (1142 additional offences).

The trend nationally and locally for sexual offences is again upwards. Across England and Wales there was an increase of 22%, and in Wiltshire the figure rose by 20 % (149 additional offences).

Wiltshire continues to be in line with the national picture in relation to sex offences as a result of improvements in recording practices.

Chief Constable Patrick Geenty said:
"It is good to see that, in the main, crime is still reducing in Wiltshire. It is reassuring to see that the work we are doing has had tangible success and we shall continue to work closely with our partners as a victim-focused police service. A recent report by Her Majesty's Inspectorate of Constabulary graded Wiltshire Police as good and effective at reducing crime and preventing offending which is where we want to continue to be.

We are in line with the national picture around violence and have a good understanding of how improved recording practices have impacted on the amount of recorded sex offences. Rest assured we will not become complacent in these areas."

Angus Macpherson, Police and Crime Commissioner for Wiltshire and Swindon, said:

"Reducing crime and anti-social behaviour is one of the key priorities in my Police and Crime Plan. These latest figures add weight to the recent finding by Her Majesty's Inspectorate of Constabulary that Wiltshire Police do a good job in investigating crime.
The force has taken action to improve the quality of crime recording by officers and to encourage the reporting of crime by victims of sexual offences.
I have provided funding for more independent domestic violence advisors and this is helping victims to have the confidence to come forward and speak to officers.

I am pleased that Wiltshire has maintained its position as one of the safest force areas in the country."