Devizes: CCTV Pictures Released After Purse Stolen
25 November 2013, 12:23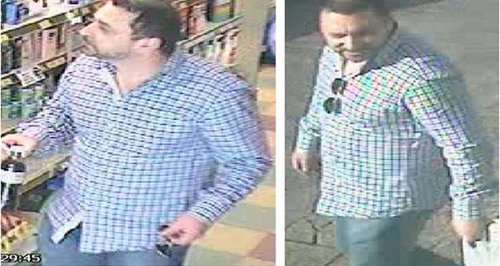 A woman who had her purse stolen from her bag in a Devizes supermarket was shocked to discover it had been used for transactions totalling around £2500 within hours.
The victim, a woman in her 60's from Pewsey, had been shopping in Morrison's around 11am on Tuesday 12th November when her purse was taken from her bag that was hanging on her trolley.
After reporting it stolen enquiries showed that her bank card had been used to withdrawal cash from machines in both Devizes and Trowbridge and also used to purchase nearly £500 worth of fragrances from a shop in Trowbridge.

CCTV images of a man and woman that officers would like to speak to in connection with this incident have been released.
People are reminded of the following advice to help stop them falling victim to this type of crime, especially during the busy shopping period in the build up to Christmas:
Always keep purses and wallets out of sight when possible
Never keep your PIN with you credit or debit cards
Always cover your PIN when using cash machines or PIN pads
Always try to be aware of what and who is around you and avoid putting yourself in a potentially dangerous situation
And remember, it might not be you that is in danger – if you see anything you think is suspicious call the police – better safe than sorry!
Anyone who recognises those pictured or who has any information about the incident is asked to contact Hazel Brinkworth at the Melksham Crime Management Unit on 101. Alternatively people can contact Crimestoppers on 0800 555 111 where information can be left anonymously if they wish.