Wiltshire: Junior Good Citizen Scheme
23 June 2014, 09:35 | Updated: 23 June 2014, 09:37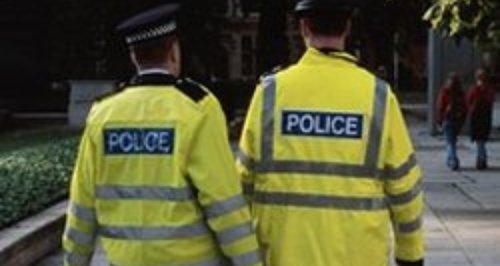 Wiltshire Police have started their annual Junior Good Citizen Scheme.
The idea is educate children about situations which can end up causing injuries or accidents, encourages them to respond appropriately to emergency situations and highlights the contribution that they can make to creating safer communities by being 'good citizens'.
The multi agency partnership scheme is once again being based at the Wiltshire Scout Centre in Potterne Wick near Devizes.
Over a two week period between Monday 23rd June and Friday 4th July, approximately 1,400 Year six pupils accompanied by teachers and helpers, will take part in the scheme.
The children are put into groups and then face different scenarios; each designed to help them learn about personal and community safety.
These include staying safe online, anti-social behaviour, railway safety, first aid, food hygiene, fire safety, personal safety and road Safety.
PC Sally Pullen, Youth and Community Affairs Officer, has been heavily involved in the scheme and said; ''The emphasis of this scheme is for young people to have fun while they learn about how they can keep themselves and those in their communities safe.
''This year we've also introduced Anti-Social Behaviour (ASB) within the range of topics covered. This will help the young people of Wiltshire understand what we mean by ASB and the potential consequences that can arise. Hopefully this will help improve their understanding of ASB and prevent these youngsters getting involved in it as they grow up.
''The Junior Good Citizen scheme has been going for many years and I really enjoy being involved in it. It has armed thousands of children across Wiltshire with lifelong learning of how to deal with dangerous and possible life-threatening situations.
''We work with several partnership agencies to offer a comprehensive scheme which encompasses as many different scenarios as possible.''