Devizes: School Wants Prince George As A Pupil
28 February 2014, 06:00 | Updated: 28 February 2014, 08:05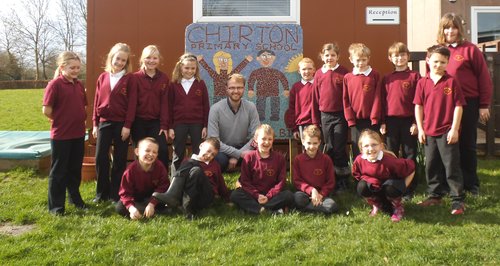 School Children from a Primary School in Wiltshire have written to Prince George asking him to become a pupil at their school.
The children at Chirton Church of England School in Devizes wrote letters to the Duke and Duchess of Cambridge trying to persuade them that Prince George should attend Chirton Primary when he grows up.
A year ago the school was on the brink of closure but thanks to making a soft federation with All Cannings Primary School and huge amounts of support from the community, parents, governors and our local MP Claire Perry, Chirton has gone from strength to strength with number increasing from 19 to 30.
The children felt that if Prince George came to Chirton the numbers would continue to rise.
After the children returned from half term they received a reply from the Palace with every child receiving their own individual, personalised letters along with a photograph each.
Read the letter from the Palace below.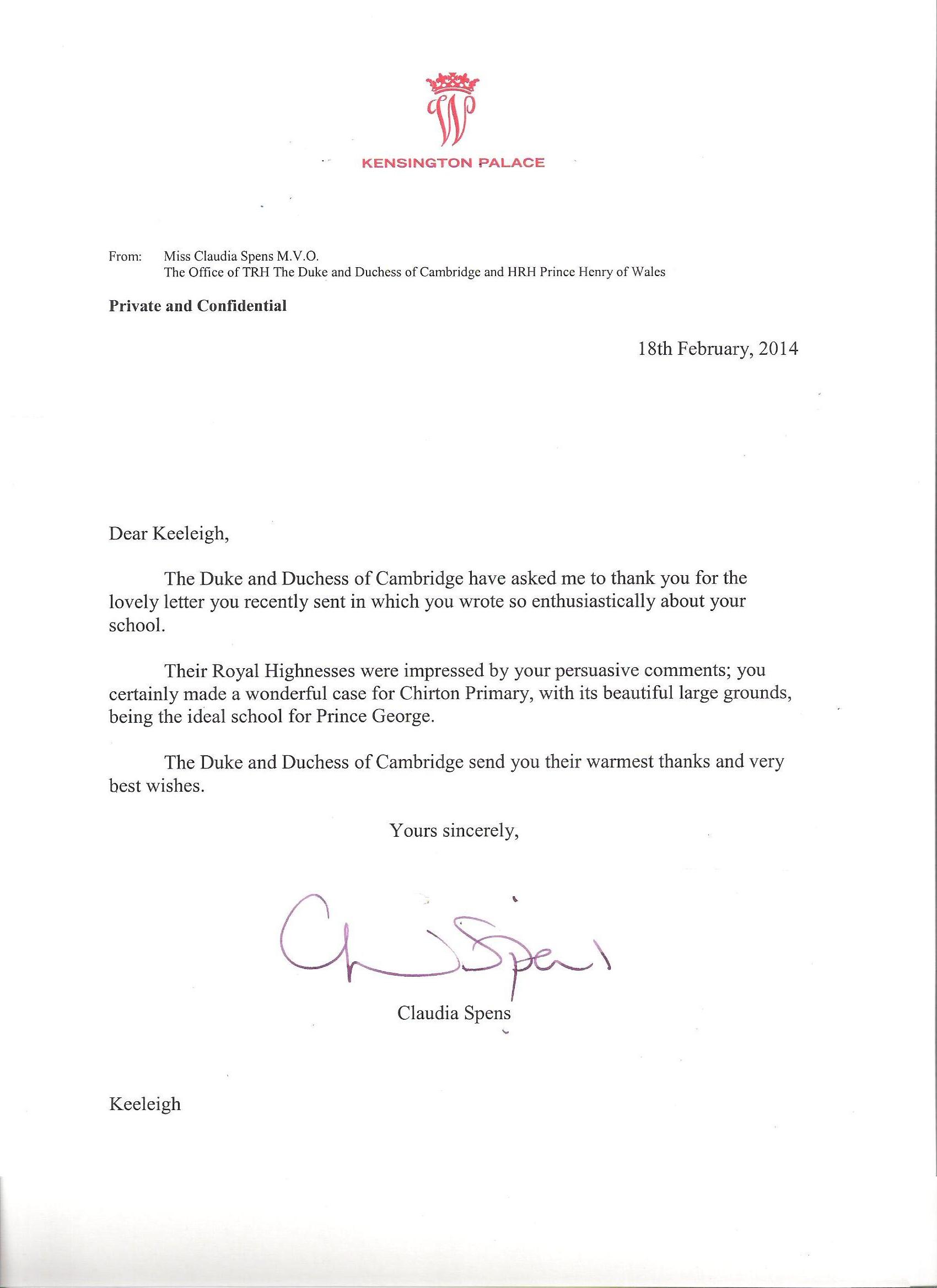 Here's Keeleigh's letter to the Duke and Duchess of Cambridge.