Marlborough: Waitrose Thefts
15 July 2014, 13:26 | Updated: 15 July 2014, 13:55
CCTV pictures have been released of a man police want to speak to about about the theft of £3,000 worth of goods from Waitrose in Marlborough over three occasions.
Officers say they believe the same man is responsible for stealing items such as electric toothbrushes and beauty products and making off with approximately £1000 worth of goods each time.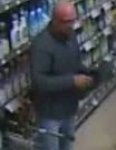 He is described as white, aged between 40 and 50 years old, approximately 5ft 10ins with a shaven head, and sometimes wears glasses.
Police say the first incident took place on May 14th 2014 at approximately 9.50am, when the man was wearing a blue baseball cap, a bright blue waterproof jacket, dark blue jeans and black Adidas trainers.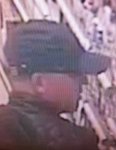 The second incident took place on May 29th 2014 at approximately 9.10am. This time, they say the suspect was wearing a black baseball cap, sunglasses, a black coat and blue jeans.
The third incident took place on June 13th 2014 at approximately 11.15am, when the man was wearing a white t-shirt.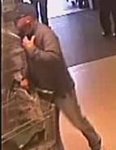 Officers say the man removes his hat and sunglasses when he leaves the store, having made no attempt to pay for the goods.
Anyone with information is asked to contact PC Anthony Boardman on 101 or Crimestoppers on 0800 555 111 where information can be left anonymously, if preferred.