Melksham: Community Campus Plans On Show
17 November 2013, 09:04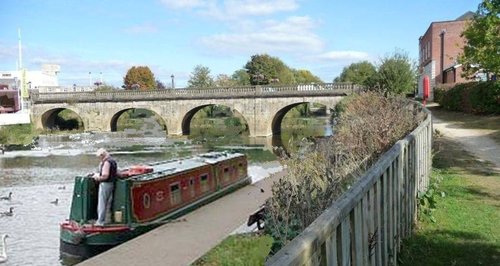 Plans are on show for a new community campus in Melksham.
Following 18 months of developing designs, the plans are being shown at a series of pre-planning consultation roadshows.
The Melksham Campus is expected to contain a number of key community facilities and services including an on-site health practice, cafe, indoor bowls rink, sports hall, swimming pool and library.
Over the coming weeks, as part of the pre-planning consultation, the COB and design team will also be arranging to speak with people who are currently based at the site, resident groups and Melksham Oak School about the proposals.
It is expected the planning application for the Melksham community campus will be submitted in December.
The roadshows are taking place at the following locations and people are being encouraged to turn up and find out more:
Melksham House - 18 November 2013, 9am-12pm
Assembly Hall, prior to Film Show viewing - 18 November 2013, 1pm-2pm
Melksham House - 18 November 2013, 4pm-7pm
Christie Miller Leisure Centre - 20 November 2013, 4pm-8pm
Christie Miller Leisure Centre 25 November 2013, 9am-12pm
The plans will also be taken around the community area using the Mobile Library and will stop off at locations throughout the community area:
Seend, The Lye - 18 November 2013, 9.35am
Seend Cleeve, Telephone Box - 18 November 2013, 10am
Kevil Stocks Green - 18 November 2013, 10.30am
Bulkington, The Well Pub - 18 November 2013, 10.55am
Poulshot, The Raven Pub - 18 November 2013, 11.35am
Semington, Little Marsh - 22 November 2013, 9.30am
Semington, Village Hall - 22 November 2013, 9.50am
Semington, The Strand- 22 November 2013, 10.15am
Steeple Ashton, The Long Arms Pub - 22 November 2013, 10.50am
Atworth, Mead Park - 26 November 2013, 9.30am
Broughton Gifford, The Fox Pub - 26 November 2013, 10.15am
Lacock - High Street- 26 November 2013, 1.45pm