Melksham: Teenager Who Died In Crash Named
21 November 2014, 15:53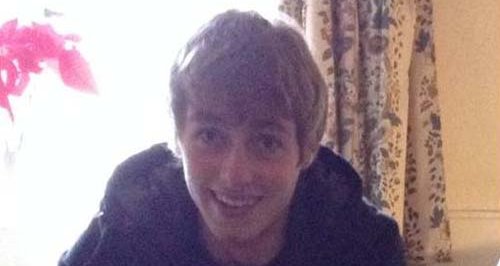 The family of a 19 year old, killed in a car crash in Melksham, have thanked the public for their support.
Max Lewis was travelling in a red Citroen Saxo that collided with a white Renault Master van on Saturday 15th November.
His family have issued a statement through Wiltshire police:
"Max's family would like to thank all his friends for their very kind love and support since he was killed last Saturday afternoon. Unfortunately we are not yet able to set a date for Max's funeral, but as soon as we can we will let everyone know.
The vigil, flowers and tributes for Max at the crash site over the last few days has been amazing. We are so touched, it has been overwhelming.
Our hearts are broken but it is lovely to know that he had so many friends and was so loved by you all.
We want everyone to be safe and the Police and Highways Agency will be moving the tributes very soon.
We would like to say that people who would like to be together or bring their tributes and flowers, are very welcome to go to the fields at Max's fathers house, Baldham, Seend. "
An 18 year-old man and a 25 year-old man, both from Melksham, were arrested on suspicion of causing death by dangerous driving.
They have since been bailed to return to Melksham police station in January.
The driver of the Saxo, a 22 year old man from Melksham,was taken by air ambulance to Southampton General Hospital. He remains in hospital in a stable condition.