Wiltshire PCC Starts Survey Of Victims
20 January 2014, 16:20 | Updated: 20 January 2014, 16:31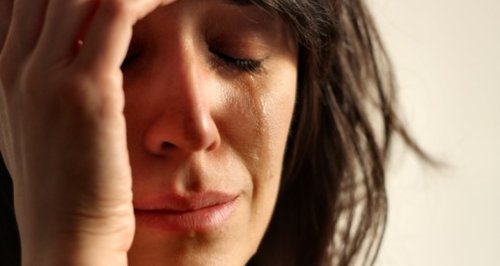 Victims in Wiltshire and Swindon are getting the chance to shape the policies of the Police and Crime Commissioner in a major consultation exercise.
Angus Macpherson wants victims to tell him about their experience of Wiltshire Police and other criminal justice service providers. Mr Macpherson said:
"One of my key priorities is putting victims at the heart of the criminal justice process and improving services for victims and witnesses alike.
As part of the changes which brought in Police and Crime Commissioners across England and Wales, the Government has transferred responsibility for the commissioning of many victim services to PCCs. That budget needs to be spent carefully and in a way that will bring about long-lasting improvements to the care and support received by victims and witnesses as they go through the criminal justice system.
Last year I set up a Victims' Forum made up of practitioners who work in the criminal justice service. What emerged from the forum's meetings was that they need to have input from victims and witnesses. They also felt that they should take a themed approach, for example concentrating on domestic abuse in one meeting and hate crime on another occasion. I have sat in on the forum meetings and have also taken part in question and answer sessions.
Now I want to engage directly with victims and give them a much-needed voice. I will be meeting some people in small groups, but I am also inviting the public to share their views with a quick and easy questionnaire on my website.
The feedback I receive from victims will help me to produce a strategy that will run like a golden thread through all my commissioning decisions. It is important to stress that I am defining victims in the very broadest sense: not just those who have gone through the criminal justice system.
Victims can be whole communities, if, for example, a valued community asset is stolen or wrecked. Victims can also be the owners and employees of a business that has suffered financial loss through crime or anti-social behaviour."

Mr Macpherson has arranged for Victims' Voice consultations to take place in Swindon and Wiltshire during February and March with the help of the charity Victim Support.

The focus of the discussions will be on gaps in the support system, and on how to improve the services received from the police, the Crown Prosecution Service, support services and their local council.

Initially Mr Macpherson will be hearing from victims of domestic abuse and anti-social behaviour. He will then go on to talk to other victims to help finalise his commissioning strategy for victim services.

The Victims' Forum met earlier this month for a session chaired by Wayne Stevens, Divisional Manager for Victim Support, looking at how best to engage with under-represented communities.

If you would like to contribute to the Commissioner's online consultation, please visit www.wiltshire-pcc.gov.uk,
The online consultation period runs until 10 March 2014.