Wiltshire: Police Back New Look PASS Card
10 June 2014, 15:16 | Updated: 10 June 2014, 15:18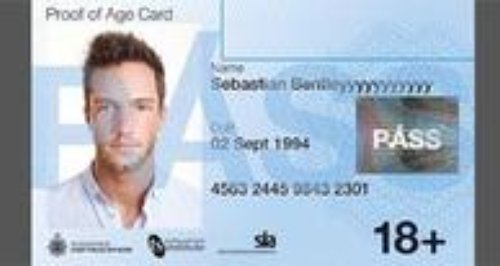 Wiltshire Police are supporting the national re-launch of a new single standardised PASS 18 plus card.
Proof of Age Standards Scheme (PASS) previously endorsed a wide number of card providers, causing some confusion with door staff and retailers, leading to the questioning of the validity of PASS.
Extensive research carried out by PASS with retailers across the UK has shown that a standardised card design would greatly improve recognition and ease acceptance.
The re-launch of a single, standardised card design that will be easily recognisable will give confidence to retailers that they can accept it as proof of age with confidence across the UK.
PASS Cards are supported by the Home Office, Trading Standards Institute, Security Industry Authority (SIA) and the Association of Chief Police Officers (ACPO).
More than half of passports reported lost in the UK are mislaid on nights out by people aged 18 - 25 years.
The new standardised PASS card will be easily recognisable, provide retailers with confidence that they know the age of the person requesting their product or service, ensure effective practice of Challenge 21 and Challenge 25 schemes, reduce the number of valuable documents, driving licences and passports being lost within the night time economy and the associated fraud that can result and help to prevent young people coming to harm.
Superintendent Marion Deegan, head of Crime Prevention at Wiltshire Police said: ''The Proof of Age Standards Scheme (PASS) has ACPO's full support as a tool to help reduce underage drinking and the associated harm to individuals and communities. PASS gives young people a convenient means of proving their age and provides retailers and door staff with a reliable means of ensuring that they are exercising due diligence.
''We strongly advise against the practice of carrying valuable ID such as passports for alcohol related purchases or entry to licensed premises; if lost or stolen these documents can be used by criminals as well as causing inconvenience and cost to those who have to replace them.''
A spokesman for the Office of the Police and Crime Commissioner said: ''Angus Macpherson was following developments closely before he was taken ill.
''He is keen to see a simplified scheme that enjoys wide acceptance with pubs and clubs and with the young people themselves.
''Requiring or encouraging young people to take passports on a night out is simply asking for trouble. Those passports end up getting lost and can then easily fall into the wrong hands.''