Wiltshire Police Chief Joins Twitter
5 December 2013, 16:29 | Updated: 5 December 2013, 16:32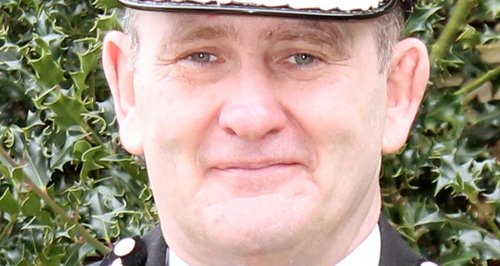 The Chief Constable of Wiltshire Police, Pat Geenty, has joined Twitter.
For the first time, the communities of Wiltshire will be able to directly engage with the Force's most senior officer on a regular basis.
Mr Geenty's account is active from today, (5th December 2013) giving users the chance to see what his role consists of as well as reading his thoughts on both local and national policing matters.

The Chief Constable is the first in a number of senior officers from Wiltshire Police who will be joining Twitter in the coming months as the Force increases its engagement through social media.
You can find Mr Geenty's online profile by either following his Twitter handle - @wiltspoliceCC - or searching for 'Chief Constable Wiltshire' on the site. Over 11,000 people already follow Wiltshire Police's main Twitter account: @wiltshirepolice..

Mr Geenty said:
"I'm delighted to be able to use Twitter and am looking forward to engaging with the public on a much more personal level.
Social media is now at the forefront of modern day communications and I felt it was important that we, as a Force, embrace the vast opportunities it offers. Some of our officers are already using Twitter and I know that our main Wiltshire Police account is an extremely useful tool for the public and media in accessing instant information about the work of our Force.
I want to be as close to the communities of Wiltshire as possible but I recognise that to do that, I need to be more accessible too and this is a fantastic way of ensuring that happens. I aim to update my followers with news on my daily activities as well offer my opinions on policing matters both within our Force and the wider national stories and events."