Wiltshire: Police Take On New PCSO's
28 April 2014, 12:09 | Updated: 28 April 2014, 12:10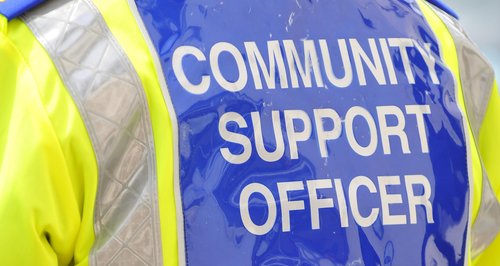 Wiltshire Police are now recruiting for Police Community Support Officers (PCSOs).
It is the second time in 2014 that the force has recruited PCSOs in order to fill an intake in October. Natural turnover has resulted in PCSO numbers dropping below the minimum requirement.
Applications will be open from today (April 28th) and will allow people to apply at any time within that period. The closing date for applications is Monday 12th May at 5pm.
Chief Constable, Pat Geenty, said: ''I am delighted that we are in a position to recruit additional Police Community Support Officers. PCSOs provide essential support to police officers and make a real difference to local communities.''
Police and Crime Commissioner for Wiltshire and Swindon, Angus Macpherson, said: ''Police Community Support Officers (PCSOs) are an important part of the police family, being a proactive, visible link between the force and local neighbourhoods alongside their neighbourhood police officer colleagues.
''We are also particularly encouraging applications from minority ethnic communities, as they are presently under-represented within Wiltshire Police.''
Applications are welcomed from both current Wiltshire Police staff and from members of the public.
PCSOs provide a visible patrolling presence, acting as an effective crime deterrent, especially with regard to anti-social behaviour. PCSOs do not have the same powers as a police officer therefore duties would not include arrests, investigating serious crimes, carrying out covert operations etc.
For more information, please visit either the Wiltshire Police website or via Facebook. If you have any further questions, please email resourcing@wiltshire.pnn.police.uk or call the dedicated recruitment phone line on 01380 734132 (Mon-Fri 8am-5pm).
Please do not call 101 for information about the recruitment process.