Wiltshire Police: Detective Superintendent Steve Fulcher Guilty Of Gross Misconduct
23 January 2014, 14:50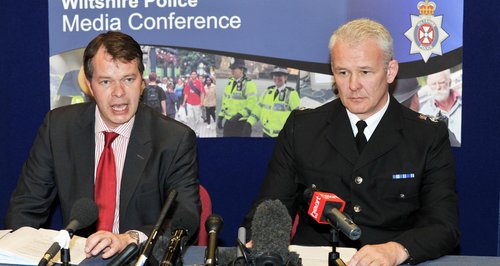 Wiltshire Police's Detective Superintendent Steve Fulcher has been found guilty of gross misconduct over his handling of a high profile double murder case.
Steve Fulcher will keep his job after he was given a final written warning. He faced a police disciplinary hearing accused of three allegations of gross misconduct over alleged breaches of force policy and the Police and Criminal Evidence Act.
He had been criticised in an independent report into his handling of the murders of Sian O'Callaghan and Rebecca Godden in Swindon. In a statement, Mr Fulcher said he was looking forward to returning to work with Wiltshire Police.
The police watchdog report found Mr Fulcher breached the Police and Criminal Evidence Act (Pace) and ignored orders from his own force during the inquiry into murder suspect Christopher Halliwell. The IPCC report recommended that Wiltshire Police should consider a charge of gross misconduct against Mr Fulcher.
A joint statement was released by Mr Fulcher's legal team and the Police Superintendents' Association of England and Wales:
'Detective Superintendent Steve Fulcher acknowledges and accepts the findings of the panel and is grateful for the thorough consideration given to the facts of his case. Steve Fulcher wishes to express his thanks to those who have supported him throughout this very sad case.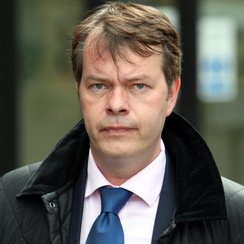 At all times Steve Fulcher has been motivated by a desire to serve the public and do the best that he can for the victims, their families and for Wiltshire Police. He is grateful for the support he has received from many people and, in particular, humbled by the support he has received from Becky's mother, Karen Edwards, and Sian's partner Kevin Reape, when they have suffered such tragic loss.
Steve Fulcher is a dedicated police officer and is fully committed to the Wiltshire Police. He wishes to return to work as soon as possible to continue serving the public and to move forward from this upsetting and stressful episode in his life and that of his family.'
Statement from Chief Constable Pat Geenty of Wiltshire Police:
'Further to the conclusion of a Formal Conduct Hearing held at Wiltshire Police headquarters this week, I can confirm that the conduct allegations in relation to Detective Superintendent Steve Fulcher have been found to be proven.

The conduct panel, chaired by a Chief Constable from another Force and made up of independent members, were tasked with deciding whether or not Detective Superintendent Fulcher had committed three counts of gross misconduct. Two related to the execution of his duty during the Sian O'Callaghan and Becky Godden Edwards (also known as Rebecca Godden) case in March 2011 and one was in relation to inappropriate contact with the media some 12 months later.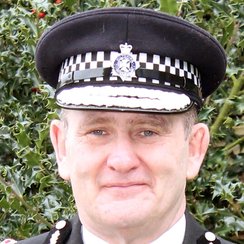 The panel was established after the Independent Police Complaints Commission (IPCC) found that Detective Superintendent Fulcher had a case to answer for gross misconduct, as outlined by the Police Conduct Regulations 2008.

Over the last three and a half days, the panel has examined all of the evidence presented to them, including hearing from a number of witnesses. Prior to reaching their decision, the appropriate authority withdrew one of the alleged breaches relating to information released to the media by Detective Superintendent Fulcher. But, it was their finding that Detective Superintendent Fulcher's actions amounted to gross misconduct in relation to the two breaches: inappropriate contact with the media and the treatment of Christopher Halliwell (in relation to PACE).

The two breaches upheld related to the following Standards of Professional Behaviour:

• Duties and responsibilities
• Orders and instructions
• Discreditable conduct

The panel have ruled that the appropriate sanction is for Det/Supt Fulcher to be issued a final written warning. Clearly, this case has been very emotive and has attracted a high level of public interest due to the tragic circumstances surrounding it.
Serious and major crime investigations are a complex aspect of policing and are often fast paced and highly charged. I have great admiration for senior investigating officers across the country who have to make life and death decisions.
As always, it is vital that investigations are rigorously reviewed in order that good practice, lessons learnt and areas for development are identified.

Furthermore, in line with the very prominent national concern regarding the integrity and transparency of the police service, I reiterate that I expect the highest level of professional conduct from all of my officers and staff. I fully respect the findings of the panel today and the process that has taken place, and I abide by the decision they have made. Det/Supt Fulcher will continue to be given the appropriate welfare support within the organisation.

I would like to take this opportunity to pay my respects to the families of both Sian and Rebecca. Both families have been through the trauma of not only losing a loved one in horrific circumstances, but have had to endure several hearings, court cases and legal processes.
This has been a very lengthy and detailed process, but I hope that all parties can now move forward.

As I am sure you will appreciate, it would be inappropriate for me to comment any further at this stage due to any possible future appeal.'
The Police and Crime Commissioner for Wiltshire and Swindon, Angus Macpherson, said:
"The Chief Constable has responsibility for the direction and control of police officers and staff. My role as Commissioner is to ensure that the correct processes are followed by the Constabulary.
In this instance, my office was required to appoint an independent member of the formal conduct panel and, on this occasion, that person came from outside Wiltshire. I am satisfied that the correct process and procedures have been followed and, as such, I respect and support the panel's decision.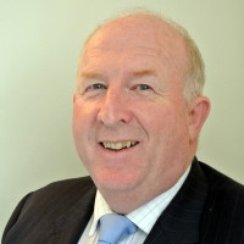 As Commissioner, my role is to reflect the views of the people of Wiltshire and Swindon. At any time, and especially now, it is of great importance that the police service retains the public's trust.
I know that the public expect police officers to display the highest standards of professional behaviour. Those standards have been clearly set out by the Chief Constable. This case has led to much discussion about the Police and Criminal Evidence Act (PACE) and to calls for the law to be reviewed. The legislation was brought in during the 1980s to protect the rights of suspects.
The MP for South Swindon, Robert Buckland, who is an experienced barrister, was asked by the Policing Minister to look at the workings of PACE as a result of this case. I support Mr Buckland's conclusion that some changes would be helpful.
Finally, I would like once again to offer my condolences to the families of Sian and Becky for their sad loss."