Swindon: Couple Robbed In Their Own Home
8 December 2014, 11:12 | Updated: 8 December 2014, 13:29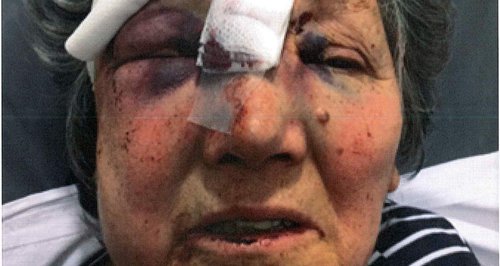 An elderly couple are recovering in hospital following a break in at their home.
At around 6pm on Sunday, four men forced entry to the house in Cheney Manor, Rodbourne and assaulted the couple who are both in their seventies.
The men took an amount of cash and ran out of the property.
The Police dog unit and helicopter were brought in to look for them, but police are stull trying to identify the offenders.
The victims, Mr & Mrs Carelli, sustained facial injuries and were taken to Great Western Hospital. They are both still receiving treatment at the hospital.
DS Tom Straker said: ''This is a horrific attack on an elderly couple in their own home. We will be speaking to them again later today and have a team of detectives working on the case. Our Crime Scene Investigators have been examining the house and officers will be carrying out house to house enquiries in the area.
''I would like to appeal for anyone who was in the area to come forward as they may have information which could assist the investigation.
''In particular, I would like to hear from anyone who saw men running from the area at around 6:00 pm Sunday evening.''
Anyone with information is asked to contact DS Tom Straker at Swindon CID on 101. Alternatively call Crimestoppers 0800 555 111 where details may be left anonymously if preferred.