Stonehenge: Have Your Say On The Future
8 December 2014, 15:10 | Updated: 8 December 2014, 15:12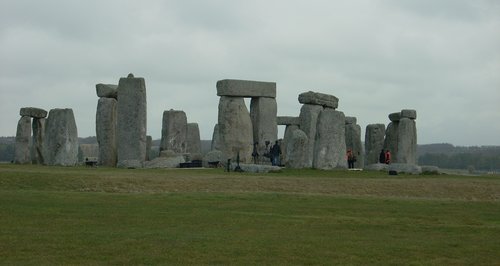 After the Government announced it would fund a new road tunnel to help ease congestion around Stonehenge.
We are now being asked to comment on a new World Heritage Site Management Plan, which for the first time covers both Stonehenge and Avebury.
The sites are globally important for their unique and dense concentration of outstanding prehistoric monuments and sites, which together form a landscape without parallel.
The Management Plan provides a long term strategy to protect the World Heritage Site for this and future generations.
Its main aim is to protect what makes the Site internationally important and to achieve an appropriate balance with other interests such as tourism, farming, nature conservation, roads and traffic, research, education and the local community.
You can comment on the Plan through an online survey - or meet the World Heritage Site team at the following venues:
Tuesday 13 January - Salisbury Library
Thursday 15 January - Avebury Social Centre
Friday 16 January - Amesbury Library
Wednesday 21 January - County Hall, Trowbridge
Wednesday 28 January - Marlborough Library Thursday 29 January - Devizes Library
Find out more about the consultation here.