Swindon: Collective Energy Switching Scheme
7 February 2014, 10:47 | Updated: 7 February 2014, 11:02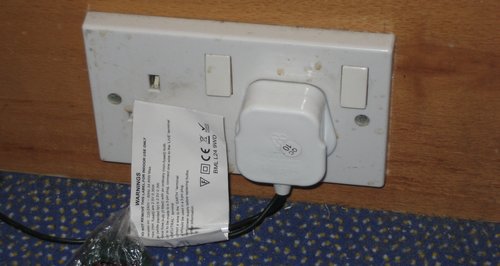 Pre-registration has now opened for Swindon's second collective switching scheme, which aims to cut your energy bills.
Time is running out to sign up for Swindon's second collective switching scheme, which uses people power to reduce energy bills.

You can register at energyswitch@swindon.gov.uk.
The scheme works by using the combined buying power of residents from the Borough and across the country to negotiate cheaper prices with energy companies. Rather than switching provider as an individual, residents register to switch and save as a large group all at the same time to achieve economies of scale. You don't have to live in the Borough to take part.
Registration closes on Monday, 17 February, 2014 when energy suppliers will be asked to compete to make the best offer in a 'reverse auction', which means the lowest price wins.

Swindon took part in its first switching scheme in April and more than 750 people signed up during the registration period, resulting in hundreds of families saving an average of £72 a year on their bills. The more people who express an interest, the more likely better tariffs will be achieved. Although the level of savings cannot be guaranteed, people in other areas have seen their bills drop by between £60 and £300.
Supporting the economy, small to medium-sized businesses can also benefit from the money-saving initiative and receive bespoke advice about switching.

Cllr Dale Heenan, Cabinet Member for Strategic Planning and Sustainability, said:
"Swindon Borough Council has frozen council tax for the past three years to help local residents, but other household bills, particularly energy ones, all continually rise. Rocketing gas and electricity prices is a very topical issue and we have taken practical action now to help families.
Six months ago, Swindon Council ran its first Collective Energy Switch and saved hundreds of households an average of £72 each off their gas and electricity bills. In fact, 69% of those who signed up were able to freeze or cut their energy bills!
I am determined that Swindon runs this scheme again to help even more families because it is a fantastic opportunity for residents and businesses to join together to save money. It is completely free and there is no obligation, so you've got absolutely nothing to lose. I hope as many people as possible sign up so the best level of savings can be achieved."

For more information see www.swindon.gov.uk/energyswitch