Swindon Fraudster Extradited From USA
7 August 2014, 13:47 | Updated: 7 August 2014, 13:57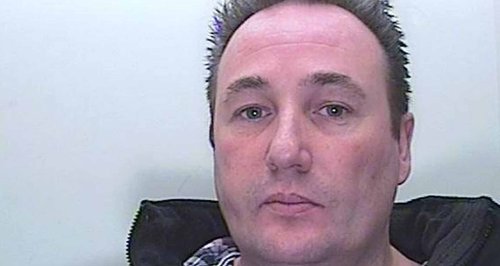 A fraudster from Swindon has been extradited from the USA to serve a jail term in the UK.
48 year old Christopher Baines, originally from Colchester in Essex, set up the Mister Woodz furniture shop in the Brunel Plaza in Swindon where he sold made-to-order items to members of the public.

Wiltshire Police were contacted by numerous customers in 2011 who had paid money for items which never arrived. Shortly afterwards, the shop was closed.

Baines was arrested and charged with 54 counts of fraud by false representation. He was released on bail to attend a court hearing, but never turned up for this or subsequent hearings. He then fled the UK for Canada where he committed more offences before travelling down to Georgia, USA, where further fraudulent offences were recorded against him. During this time, the court case in the UK was heard in his absence and Baines was found guilty by jury of all charges and sentenced to five years in prison.

Whilst in Georgia, Baines continued to commit fraudulent acts and was finally arrested in San Antonio, Texas. He has been held in jail in the State of Georgia since September 2013.

Baines has now been extradited back to the UK where he was taken into custody by Wiltshire Police officers upon arrival into Heathrow Airport, and has now begun his five year jail term.

Clive Read, part of the Financial Investigation Team at Wiltshire Police said:
"This fantastic result is the outcome of a very detailed and lengthy process involving partners both in the UK and the USA. Christopher Baines defrauded a large number of people in Swindon and I hope they now feel that justice has been served. This extradition process has involved partners from Wiltshire Police, the Crown Prosecution Service in London, officials at Washington, the Assistant District Attorney in Georgia right down to the County Sheriff. I would like to take this opportunity to thank everyone and every agency involved in this process and all of the victims in Swindon for their continued assistance. I hope this case illustrates that no matter how fast or far you run, you cannot avoid justice forever."

To report an incident of fraud, call Wiltshire Police on 101 or Crimestoppers on 0800 555 111 where information can be left anonymously.