Swindon: Help Save Water This New Year
31 December 2013, 09:21 | Updated: 31 December 2013, 09:23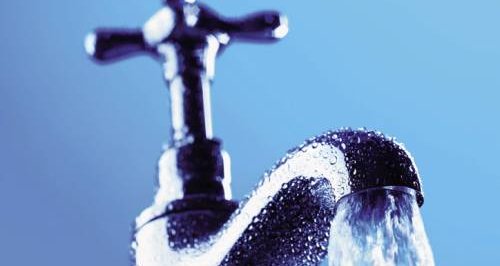 Swindon residents are being asked to make a New Year's resolution for 2014 to cut down on the amount of water they use in their homes and gardens by spending less time in the shower and taking advantage of some free water saving devices.
Thames Water's Save Water Swindon campaign, which began in 2010, aims to educate local people on the need to use less water and how it can be done. When it launched, the town's people were set a target of saving one million litres of water a day by 2014.
The award-winning campaign is a partnership between Worldwide Fund for Nature (WWF), Waterwise, Swindon Borough Council, Action for the River Kennet and Thames Water. Swindon was chosen as a target area as it's classified by the Environment Agency as 'seriously water stressed'. This means all available sources of water in the environment are already in use including the River Kennet, which is a precious habitat for fish and wildlife.
Since September, when Thames Water relaunched the campaign, thousands of residents have requested free water saving devices for their homes, resulting in a combined saving of around 65,000 litres a day. This takes the total number of homes actively saving water in Swindon to almost 20,000. It is hoped that, at a time of year when many people are thinking about setting themselves a challenge or a goal, more will respond and pledge to do their bit.
Save Water Swindon project manager, Karen Simpson said: ''Committing to using less water in 2014 is a really achievable goal as we have so many ways that we help and support our customers to do it. We not only supply water saving devices free of charge but can install them too. We're also offering to visit homes to help people assess which devices would work best for them so there really is no excuse.
''Simple water saving tips such as spending less time in the shower, turning off the tap when cleaning your teeth and keeping a jug of water in the fridge rather than waiting for the tap to run cold, are also small changes that can make a big difference.
''By saving water, the people of Swindon will not only be helping the environment but also saving themselves money as they'll be using less energy to heat their water. Customers who have water meters will make savings on their water bills too.''
Water saving devices available free from Thames Water include a special showerhead which reduces the amount of water used without reducing the performance of the shower, a save a flush bag for toilet cisterns that will save one litre of water every time its flushed and a timer to encourage customers to spend a maximum of four minutes in the shower.