Swindon: Homeless Shelter Needs Donations This Christmas
16 December 2013, 17:50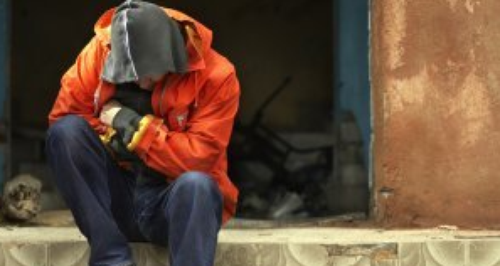 Shoppers to Swindon's Brunel shopping centre are being urged to help make life more comfortable for the needy and homeless this Christmas, as the Centre launches its support of Christmas Care, the Queen's Drive Christmas homeless shelter.
Christmas Care has been running for 25 years and provides shelter, care and companionship for Swindon's homeless and needy at its Christmas shelter at Queen's Drive Methodist Church.
Shoppers can help in two ways. Donations of clothing and food can be brought into the centre where they will be passed onto the charity in time for Christmas. A special box has been set up on the first floor of the Brunel Plaza, next to the Christmas tree, and Santa's grotto, where items can be deposited. The charity is looking for donations of clean sleeping bags, bedding, towels, warm clothing, footwear and toiletries. Tinned and packet food can be deposited in the collection bins.
Steve Fawke, General Manager of The Brunel said:
'Christmas is such an exciting and hectic time that it is easy for the true meaning of Christmas to be forgotten. When I heard about the work of this small charity I realised that as a centre we could really make a difference to Swindon's homeless and needy by raising money and the profile of this excellent charity.'
The Brunel also hopes to raise money towards the running costs of the Christmas Care campaign by selling special reindeer food.
Jane Stewart, the Brunel's Marketing Manager said:
'for a minimum donation of £1 visitors to Santa's Grotto can purchase reindeer food for the children to leave out on Christmas Eve. All the proceeds from the reindeer food will be given to the Christmas Care charity.'
Patsy Moloney, Chairman at Christmas Care said:
'We are delighted that The Brunel Centre are able to act as a collection point for clothes and food. This will make it easier for people to donate to Christmas Care, and bring the campaign to the attention of more people.
'Selling reindeer food in return for a donation to our charity it a great idea and we hope that it raises some vitally needed funds for the charity.'
For more information visit www.christmascare.co.uk or www.thebrunel.co.uk