Swindon Man Jailed For Fraud And Theft
17 December 2013, 16:29 | Updated: 17 December 2013, 16:39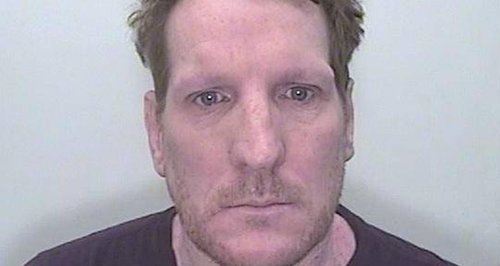 48 year old Nigel Lelliott, of Twickenham Close, Swindon, has been sentenced to 4 years imprisonment after being found guilty of five counts of fraud and theft.
Detective Constable Liz Booker at Wiltshire Police said:
"This case relates to Lelliott befriending a then 19 -year-old man who had been awarded a significant amount of compensation after being involved in a road traffic collision as a child. This money was intended to allow him to live independently with the serious life changing injuries that he sustained.

Between 2008 and 2010, Lelliott convinced his victim to part with a number of large sums of cash - namely on the false pretence that he was managing a building project his behalf in Royal Wootton Bassett. He was also managing the rental of another house owned by the victim and Lelliott took the rental cash from the tenants who believed that he was the owner.

During this period, it is estimated that the amount of money missing believed to have been stolen by Lelliott is in the region of £120,000. This was spent by Lelliott on expensive artwork, vehicles and luxury holidays and jewellery items.

Lelliott abused the trust that his victim had placed in him and took advantage of the friendship that he believed they shared. Lelliott has also refused to take any responsibility for his actions, having denied any offence throughout his trial. This caused further distress to his victim who had to relive the ordeal by giving evidence at the trial.

I hope this case highlights the fact that Wiltshire Police is determined to bring those who take advantage of the most vulnerable in our society to justice. Anyone wishing to report a suspected fraud of any kind is asked to contact Wiltshire Police on 101 or Crimestoppers on 0800 555 111 where information can be left anonymously."

A confiscation hearing is scheduled to take place in April next year under the Proceeds of Crime Act in relation to this case.