Swindon: Man Threatened With Knife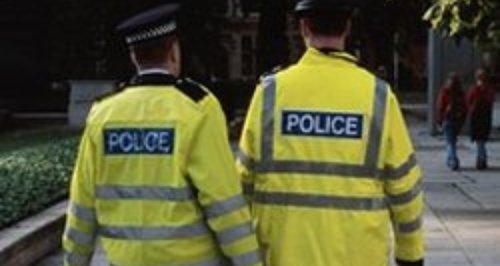 Wiltshire Police are appealing for witnesses following an attempted knife-point robbery in Swindon.
The incident took place at approximately 00.45am on Thursday 19th December 2013 at the junction of Dulverton Avenue and Malmesbury Gardens, Swindon.
A 17-year-old male was approached by an unknown male who made threats to the victim with a 6 inch knife. He demanded his property but, fortunately, the victim was able to get away unharmed.
The male suspect is described as being mixed race, in his early 20s, between 5ft 8ins - 5ft 9ins in height, with a skinny build a slight moustache on his top lip.
He was wearing a black jacket with a yellow 'Stoneisland' logo on the right arm and wore dark tracksuit bottoms.
Any witnesses should contact the Swindon Priority Crime Team on (01793) 507912 or Crimestoppers on 0800 555 111 where information can be left anonymously.