Swindon: Robot For Logan
6 August 2014, 06:00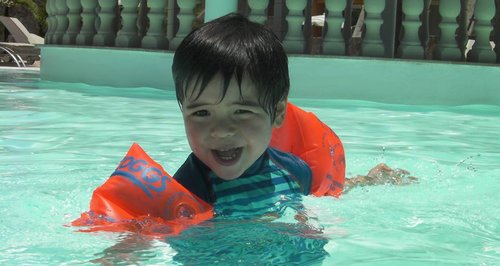 A special robot, created using NASA technology, could transform the life of a 5 year old boy from Swindon.
Logan Franco-Franklin has autism and is one of just 12 people in the world with his type of gene deficiency.
Now his parents are trying to raise nearly £5,000 to buy the robot that could finally help him communicate.

Logan can't speak and doesn't have the dexterity to use sign language so can only communicate by crying or having what his parents describe as a 'complete meltdown'.

Logan's dad Malcolm is telling Heart;

"It's a dream but we hope one day Logan could say mummy or daddy. To us it would mean the absolute world just to hear those words."

You can find out more here.