Swindon: Should Leisure Services Be Run By External Company
15 January 2014, 16:26 | Updated: 15 January 2014, 16:30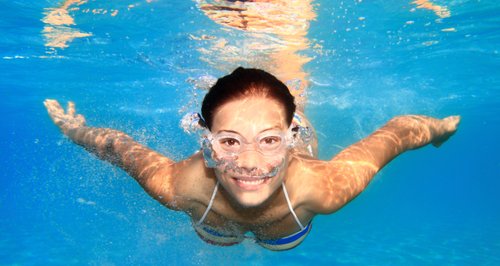 The public are being asked for their feedback on proposals to transfer the management of Swindon Borough Council's leisure services to an external operator.
The proposed transfer is a result of the Council facing significant financial challenges with an estimated £48 million budget gap over the next three years.

The Council is therefore looking at alternative ways of delivering services, and is inviting both commercial and not-for-profit companies to submit proposals to take over the running of many of its leisure centres and golf courses.

The facilities concerned are the golf courses at Broome Manor, Highworth and Moredon and six leisure centres; Croft Sports Centre, Delta Tennis Centre, Dorcan Recreation Complex, Haydon Centre, Healthy Hydro and the Link Centre. The proposal does not include Highworth Recreation Centre at this point.

The aim is to transfer the facilities via long-term leases allowing the Council to reduce the considerable costs of providing leisure facilities and services, whilst at the same time making them financially sustainable.

As well as saving on running costs, the Council also expects to be able to make substantial savings on property maintenance, and secure future investment in these facilities similar to what is currently taking place at the Oasis Leisure Centre.

The Council would like to hear the views of the public and leisure and golf centre users about the proposals through an online questionnaire via the Leisure in Swindon website: www.leisureinswindon.co.uk

For those not able to respond online, paper copies will also be available in all of the Council's leisure facilities. There will also be a list of Frequently Asked Questions available on request.

The consultation will run until 5pm on Monday, 3 March. The results of the consultation will be presented to the Council's Cabinet in late spring to help inform councillors before a decision is made on a preferred bidder.

Cllr Keith Williams, Swindon Borough Council's Cabinet Member for Highways, Strategic Transport and Leisure, said:
"We are facing unprecedented financial pressures as a Council and we simply do not have the resources to continue to manage leisure services as we do now. We have so far received significant interest in our leisure and golf portfolio and we are optimistic that our facilities will be enhanced by the course of action we are taking. But it is important that we hear from leisure and golf users and the public about what they think about the proposals before a final decision is made."

People can also email their views to: LandCChangeprogramme@swindon.gov.uk or write to: Cllr Keith Williams, Leisure Consultation, Cabinet Office, Civic Offices, SN1 2JH.