Kemble: Abnormal Load Heading To Cotswold Airport
7 February 2014, 16:04 | Updated: 7 February 2014, 16:06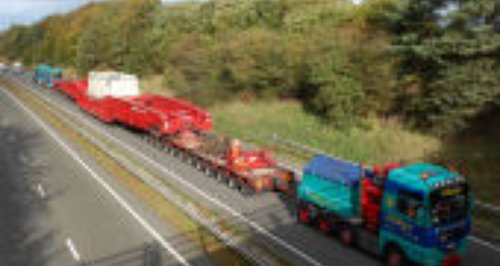 Drivers are being warned about an abnormal load travelling through the area on Sunday.
At approximately 1pm o specialised load transporter carrying an Airbus A321 aircraft fuselage, will be escorted by Wiltshire Police.
The transporter and its load will measure 6.10 metres (20ft) wide, 4.93 m (16ft-01ins) high with an overall length of 46.00 m (151 ft) and gross weight of 58 tonnes.
The abnormal load will be travelling from MOD St. Athan, near Barry, South Wales to Cotswold Airport, Kemble, near Cirencester, Gloucestershire.
Due to the size of this transporter it will be slow moving and will have the potential to create congestion. Wherever possible disruption will be kept to a minimum but hauliers and motorists are asked to please be patient if they come across this load.
Anyone travelling over this period to catch a flight or meet appointments should allow sufficient additional time.
Whilst travelling on the A419 it will take up both northbound carriageways and we ask other motorists to be patient.
The load departs from M4 junction 18 to junction 15 before travelling North on the A419 towards Cirencester, then onto the A429 to arrive at Kemble.
Police escorting resources are being provided by volunteer Police Officers on rest days, paid for by the haulier at no cost to the public.