Wiltshire: Bus Fares Under Review
3 February 2014, 12:04 | Updated: 3 February 2014, 12:16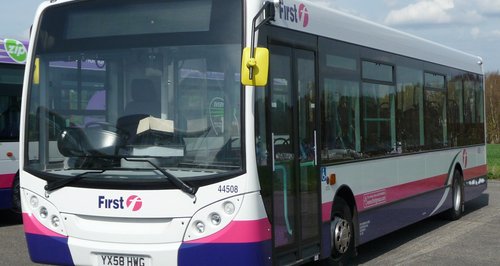 First Bus are asking people in Wiltshire what they think about bus fares.
The latest review will look at all First West of England services in Bath, Chippenham, Salisbury and Trowbridge. A similar review of bus fares in and around Bristol last year led to a series of radical changes in the city.

The consultation, called Fairer Fares for All, will ask people to fill in either paper or online questionnaires about how often they use buses and what they think about the fares charged. Results will then be analysed by independent transport consultants. The consultation closes on 16th March 2014.

Talking about the consultation, Paul Matthews, Managing Director for First in West of England, says:

"This is a mammoth task but it is an important one. We need to better understand how people use our buses, how frequently they travel and for what purpose. We would also like to know what type of tickets they're buying at present and how they rate them in terms of value for money."

You can find the online questionnaire HERE. Hard copy questionnaires are on buses, in libraries, in council one-stop-shops and in First's own travel shops.