Calne: Elderly Woman In Distraction Burglary
17 March 2014, 12:17 | Updated: 17 March 2014, 12:21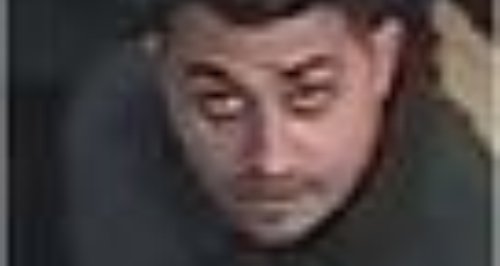 Police in Calne are appealing for information following a possible distraction burglary in the town.
At around 12:50pm on Saturday 1st March the victim, a woman from Calne in her 80's, had just returned home from shopping in the town. It is believed she may have been approached by two men at her home after which she noticed her purse had gone missing.
The victim had used the card to pay for her shopping in Tesco Express, Harriers Place, a short time before and it is believed the same men were close by when she paid.

Transaction records have shown that her card was subsequently used to withdraw nearly £500 from Lloyds Bank in the town shortly before 1:10pm. It was then used later that day in a coffee shop in Sutton Colefield in the West midlands.
Images are attached of two men that officers are keen to speak to in connection with this incident. Anyone who recognises either of the men or who may have any information about the incident is asked to contact PC Chris McLoughlin at Monkton Park Police Station on 101.
Alternatively people can contact Crimestoppers on 0800 555 111 where information can be left anonymously if they wish.
People are also reminded to protect their PIN:
Try to memorise your PIN when you receive it, and destroy the notice you receive with it.
If you find it hard to remember your PIN, you can change it at any cash machine to something more memorable.
Never store your PIN next to your card, because if both are stolen, you may not be covered for fraudulent use.
Take extra care at cash machines and when you make payments using chip and PIN.
Shield the keypad as you enter your PIN to ensure no one can see it over your shoulder.
Never give your account details or other security information to anyone unless you know who they are and why they need them.
Keep your card receipts, statements, and other information about your account that contain your business or personal details, safe.
When you dispose of them, make sure you do it securely and destroy them first.