Wiltshire: Inquest Into Death Of Tom Edwards
6 June 2014, 14:31 | Updated: 6 June 2014, 14:34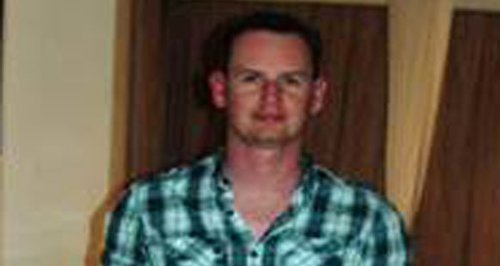 An inquest into the death of a man who went missing after a night out in Swindon, has ruled his death was an accident.
The body of 32 year old Tom Edwards was found by the railway line between Chippenham and Bath last June.
Wiltshire Police was investigated by the police watchdog as two officers had contact with Tom on the night he went missing.
Tom's family have issued the following statement:
"We would like to take this opportunity to thank all those who have supported us throughout. "In particular we would like to thank the Wiltshire Search and Rescue Teams for their tireless effort and Detective Sergeant Phil Walker of Swindon CID for his care, consideration and professionalism throughout the investigation into Tom's disappearance. "Tom Edwards-Cox was small in stature but large in life. Tom was a devoted husband who always put family and friends first. "He vigorously accepted every challenge in life with honesty, integrity and his ever present cheeky smile. All of our lives were enhanced by Tom.
"He left a lasting impression on all who met him either professionally, socially or in his sporting life. "Tom will continue to live on in all our hearts and minds, a decent man we are all proud to call 'our Tom.'
"We would now ask for our privacy to be respected."
Superintendent Gavin Williams from Wiltshire Police said: ''The Tom Edwards missing person investigation was a fast-paced and multi-faceted police operation which spanned a number of days in June and July 2013.
''It involved a large number of police officers, staff and colleagues from various partner agencies. In addition to this, there was a huge amount of public support and assistance from volunteers during the search phase of the investigation.
''The primary focus of the investigation was clearly to find Tom safe and well but, tragically, this was not the case and Tom's body was located by officers close to railway tracks just outside Chippenham on July 3rd.
''Wiltshire Police made a mandatory referral to the Independent Police Complaints Commission (IPCC) following the missing person investigation. This is protocol where a death occurs following police contact and Tom had been seen by two on-duty officers the night he went missing.
''A Major Crime Review was also commissioned by Wiltshire Police in order to quickly identify any lessons learnt.
''Wiltshire Police take the findings of this review very seriously. The review outlined some areas of improvement and changes have already been implemented as a result. Further learning has been incorporated accordingly.
''The IPCC passed the matter back to Wiltshire Police for a Local Investigation and the Major Crime Review formed part of this. ''Tom's family has been involved in this process and were given the review upon its completion.
''As with all major, fast-paced incidents, there are always lessons to learn and opportunities for future improvements.
''As a Force, Wiltshire Police is always looking to utilise these opportunities and make sure that we develop the processes and investigative tactics we deploy.
''Finally, I would like to thank Tom's family for their continued assistance with the work that has been undertaken by Wiltshire Police.
"Our thoughts remain with them at this difficult time.''