Devizes: Laser Shone At Air Ambulance
13 March 2014, 10:01 | Updated: 13 March 2014, 10:04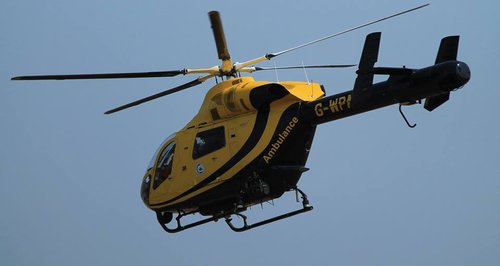 A police investigation is underway after a laser was shone at the Wiltshire Air Ambulance, in Devizes.
Crews have taken to Twitter to call the person responsible an ''idiot''.
Police have given Heart the following statement:
"Wiltshire Police and Wiltshire Air Ambulance continue to stress how serious it is to shine lasers at aircraft or vehicles.
"It is dangerous and could have very serious consequences not only for the Helicopter crew but also for the patients they may be trying to reach.
"Police are making enquiries into this incident. We would remind the public that they will be arrested and prosecuted if they attempt to do this.
"If anyone has information that may assist Wiltshire Police in their enquiries, we would urge them to contact us on 101 or if you wish to remain anonymous call Crimestoppers on 0800 555 111"