Wiltshire Schoolgirl's Xmas No.1 Dream - VIDEO
7 November 2014, 11:56 | Updated: 7 November 2014, 12:33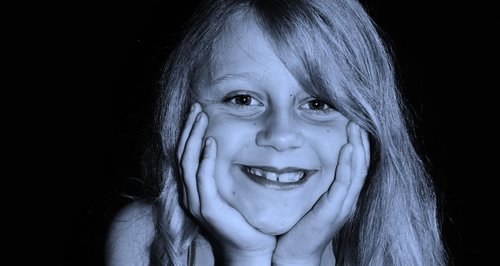 10 year old Phoebe Maddison, from Groundwell West, is releasing a single called "My Life" to raise money for JDRF - a charity that is working to find a cure for type one diabetes.
Phoebe, who has diabetes herself, travelled to Barry in South Wales to record the song during an eight-hour studio session. The track was written by Steve Paxton, who was inspired to compose the song after seeing Phoebe perform at the Pop 4 Diabetes ball, earlier this year.
Back in February, Phoebe won an Emmy for her work on the TV programme Same But Different.
Phoebe said:
"I'm really, really excited about the song coming out and I hope lots of people buy it and help raise money for the charity. I know loads of friends and family members are going to buy it and I really hope it does well in the charts. It would be great for it to be Christmas number one. I feel really privileged to be doing this and raising the profile of the charity and hopefully getting them lots of extra money. Recording was lots of fun and it was interesting to see what famous singers have to do to make music."


Phoebe's dad Antony said:
"We are proud of her as she is an extremely committed fundraiser and she's doing all she can to raise lots of money for JDRF. It would be great if the song became Christmas number one, but the main thing is just supporting the charity's good work."

Friday 14th November is World Diabetes Day. Led by the International Diabetes Federation, it aims to unite those with diabetes across the globe to raise awareness of the condition.
The song is available to download from iTunes for £3.