Erlestoke: Three Jailed For Trying To Throw Drugs Into Prison
11 March 2014, 09:32 | Updated: 11 March 2014, 09:35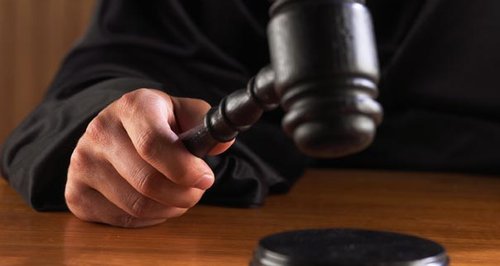 Three people have been jailed after they were caught about to throw drugs over the fence at Erlestoke Prison.
Kelly Marie Greatrex, 29, from Plymouth, Christopher Holder, 48, also from Plymouth and Matthew Sharp, 27, who was a prisoner at HMP Erlestoke during the time of the offence, were all given prison sentences for their involvement in this incident.
On November 13th 2012, Greatrex and Holder were stopped by police officers in a vehicle on the road outside the prison. Inside the vehicle, officers found a package containing the drug Subutex, a mobile phone, two SIM cards and part of a battery charger.
All three were arrested and later charged with conspiracy to bring/throw a prohibited article into a prison.
Greatrex was sentenced to 15 months imprisonment, Sharp was sentenced to 2 years imprisonment and Holder was sentenced to 32 months imprisonment for this offence and a further 24 months for an unrelated burglary.
A spokesman for the Dedicated Crime Team at Wiltshire Police said: ''This incident illustrates the partnership working between Wiltshire Police and staff at HMP Erlestoke to disrupt the illegal supply of drugs into the prison.
''We were able to intercept these individuals before they threw the drugs and mobile phone over the fence into the prison.
''We robustly patrol the areas around the prison and act on intelligence given to us."
HMP Erlestoke Governor Andy Rogers said: "We don't tolerate the use of drugs at Erlestoke prison.
"The message should be clear to see for all attempting to bring drugs into my prison and I am pleased that all parts of the Criminal Justice community in Wiltshire have brought these individuals to justice.
"We are working hard with Wiltshire Police and the local community to ensure that we maintain a safe, decent and secure prison for the offenders in our care and the staff that work here."
Anyone who notices anything suspicious in the Erlestoke area or has information regarding anything connected to the prison should contact Wiltshire Police on 101 or Crimestoppers on 0800 555 111 where information can be left anonymously.