Chippenham: Waxworks Up For Auction
28 January 2015, 15:10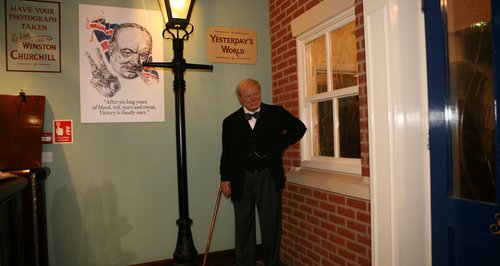 Winston Churchill, Charlie Chaplin, Henry VIII and Tom Thumb are going up for auction in Wiltshire.
They are among 33 life-sized waxworks, all created by London's Madam Tussauds and Gems Studio around 20-30 years ago and are expected to fetch in total between £10,000 and £25,000.
Principal auctioneer Richard Edmonds has already had strong interest from both private collectors and interested members of the public. ''The signs from potential buyers are very positive. This is a very rare opportunity to pick up your own waxwork. If you'™re looking for an unusual item for your home, this has got to be it.''
One drawback of having so many waxworks in the auction rooms is that they are creating a rather 'creepy' atmosphere, according to staff.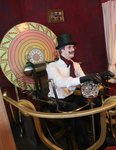 Richard Edmonds said: ''There's one particular waxwork, an elderly Victorian lady christened Maude by visitors whose eyes do seem to follow you around the room. While at the museum, she was the focus of many of ghost evenings held there. We can see why.''
The waxwork figures will be on public display in Chippenham Auctions Rooms on Thursday 29 and Friday 30 January.
Visitors will be able to take a selfie with one of the famous figures for a donation of £1 to Wiltshire Air Ambulance.
The sale takes place at on Saturday 31 January at The Old Laundry salerooms, Ivy Road, Chippenham, Wiltshire beginning at 10am.
Find out more here