Wraxall: Lucky Escape For Family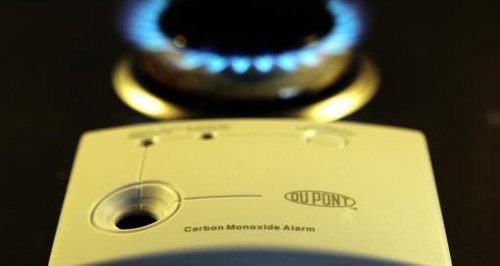 A family of three have had a lucky escape after their carbon monoxide alarm sounded and stopped them being poisoned.
Wiltshire Fire & Rescue Service was called to a house at South Wraxall on 15 January, where the property's carbon monoxide alarm was sounding. Firefighters from Bradford on Avon used an Altair monitor to establish that there was a high reading of carbon monoxide, which was traced to a woodburning stove.
Watch Manager Neil Chamberlain, from the community safety department, said that the affected people had been very lucky. ''Carbon monoxide is colourless, odourless and tasteless, but it is also extremely dangerous. Without a CO detector, you have no way of knowing that you're being poisoned until the damage is already being done. Carbon monoxide kills some 15 people every year, so it is vital that every possible care is taken. It is essential to have appliances such as woodburning stoves installed by qualified engineers, who should also service them regularly and check them for safety.''
He added: ''CO detectors can be bought in most supermarkets and DIY stores. They're not expensive and they save lives. This family had experienced some early symptoms but were fortunate that the alarm was raised before they came to any serious harm.''
Carbon monoxide is produced by the incomplete burning of carbon-based fuels, including gas, oil, wood and coal. Most cases of CO poisoning are caused by gas appliances and flues that have not been properly installed or maintained, or are poorly ventilated.
There are signs that you can look for that indicate incomplete combustion is occurring and may result in the production of CO:

Yellow or orange rather than blue flames (except in fuel effect fires or flueless appliances)
Soot or yellow/brown staining around or on appliances
Pilot lights that frequently blow out
Increased condensation inside windows
Early symptoms of carbon monoxide poisoning can be confused with food poisoning, viral infections, flu or simple tiredness; however, warning signs include:
Headaches or dizziness
Breathlessness
Nausea
Loss of consciousness
Tiredness
Pains in the chest or stomach
Erratic behaviour
Visual problems
If you or your family experience any of the above symptoms and believe you may have been exposed to carbon monoxide, you should seek urgent medical advice from either your GP or an A&E department.
For advice on carbon monoxide and making your home safer, visit www.carbonmonoxidesafety.org.uk