Advertise in Wrexham & Cheshire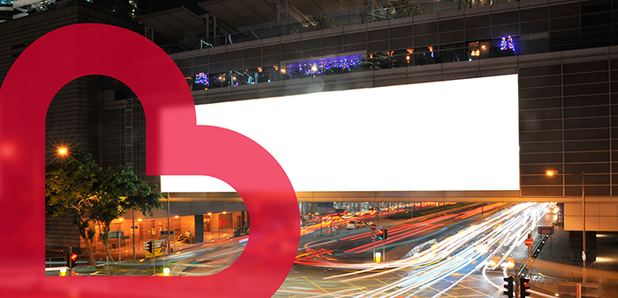 Welcome to the commercial page for Heart, part of Global Radio. This page contains information regarding commercial opportunities on our station. To find out more, please get in touch with the contacts at the bottom of this page.
Commercial Airtime
Our sales team will work with you to deliver the most effective advertising campaign to tackle the specific requirements of your business. With our planning systems and knowledge of the radio market, we can ensure that your message reaches the right people at the right time.
Sponsorship and Promotions
Another way to interact powerfully with our listeners is through our innovative sponsorship and promotions packages. As radio is the most trusted medium, these opportunities allow you to get even closer to our listeners. Bespoke shorter-term promotions can quickly build excitement and participation, while sponsorships allow you to build brand awareness over a period of time, via on-air activity, off-air events or online.
Global Ideas
Global Ideas is the award winning creative agency from the Global Radio. Working with the most talented writers and producers in the country, we will make sure your campaign sounds great and works. Thanks to our extensive knowledge of how radio works, many international corporations and agencies choose to work with us. However, irrespective of your budget, our creative team will take a brief, write the campaign and present it back - all with no obligation to buy. Costs only apply if you choose to have the commercials recorded.
At Global Radio, we pride ourselves on our innovation, creativity and industry development. We constantly strive to provide our clients with new and varied ways of reaching our listeners from SMS texting to interactive on-line activity and more.
For local advertising please contact a member of our commercial team:
Emma Touhey on 01978 722241
Advertising Department:
Heart 103.4
The Studios
Mold Road
Wrexham
LL11 4AF
For national advertising opportunities, please contact the commercial team at Global Radio on 0207 766 6000
For more information on radio advertising and how it works, please visit the Radio Advertising Bureau at www.rab.co.uk
Join our Sales Team – Current Vacancies

Do you have sales, creative, sponsorship and promotions or administrative skills? Have a look to see what vacancies we have here or at other sites in our group.

We may not have anything available right now, but get ahead of the game and tell us where you live, what you have to offer and why we should grab you whilst we have the chance.
To find out more about the type of jobs we have available click here.