Barnsley: Man Jailed of Pensioner Murder
17 October 2014, 10:33 | Updated: 20 October 2014, 12:14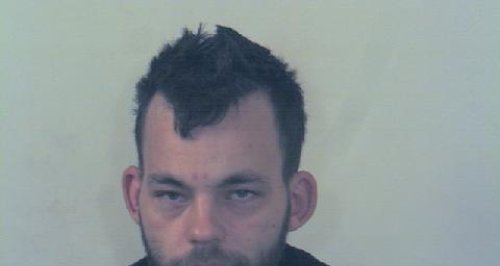 A 23-year old man has been locked up for at least 33 years found guilty of the murdering a 75 year old woman in Cudworth.
Liam Naylor, of Junction Street, Barnsley, denied murdering 75-year-old Doreen Walker but was found guilty following a two-week trial at Sheffield Crown Court.
He's been jaield for life and will serve at least 33 years in jail.
Mrs Walker's body was found at her home on Birkwood Avenue on Wednesday 2 April.
A post mortem examination found she died as a result of multiple stab wounds.
Naylor knew Mrs Walker and had met her on numerous occasions through her 17-year-old granddaughter with whom he was friends.
On the evening of Tuesday 1 April CCTV footage shows Naylor arrive at Mrs Walker's home at around 9.30pm.
He left after approximately one hour and 50 minutes.
He then returned to his home address in Junction Street with blood stained clothes in a bag.
He told friends he had been in a fight with a man who had pulled him out of a taxi.
Naylor and his friends spent the night in Barnsley town centre. The following morning he and a friend caught a train to Skegness.
Mrs Walker's body was discovered after concerned friends and relatives forced their way into her home at around 5.35pm on Wednesday 2 April.
Emergency services were called and she was pronounced dead at the scene.
Naylor was arrested later that evening in Skegness.
Senior Investigating Officer Detective Superintendent Richard Fewkes, said:
"Doreen Walker was an elderly woman murdered in her own home by a man she had shown kindness to only hours before.
"The evidence against Naylor was overwhelming and his assertion that he was defending himself was pathetic and truly reflective of his perverse character.
"Doreen's family and close friends have endured months of pain and anguish since her murder and have been forced to re-live events during this trial.
"I hope that Naylor's conviction will provide them some solace and help them to move forward in the knowledge that Doreen's killer has been brought to justice."