Bradford: Boy Dies In House Fire
12 August 2014, 13:43 | Updated: 12 August 2014, 13:48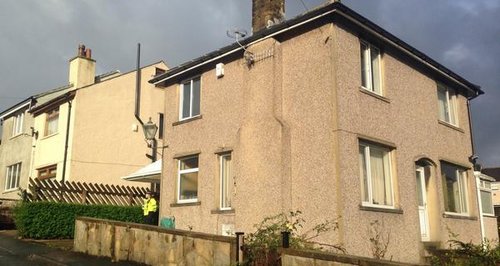 A four-year-old boy has died after he and another boy of 10 and a woman were rescued from a fire in a bedroom near Bradford.
Emergency services were called to a house in Keighley after smoke was seen coming from a rear bedroom at the property in Sunnyhill Grove.
The two boys had been brought out of the house by the time police arrived and both were taken to hospital with serious injuries from smoke inhalation, West Yorkshire Police said.
The four-year-old died but the elder boy and woman are now recovering. Their injuries are not life threatening.
The cause of the fire, which was confined to the bedroom, is being investigated.
Detective Superintendent Simon Atkinson, who is investigating the case, said:
'Initial inquiries are under way with colleagues in the fire service to determine the cause of this fire and are at a very early stage.
'Clearly this has been a tragic incident in which a young child has lost his life and a full investigation will be carried out.'
West Yorkshire Fire and Rescue Service was called to the scene shortly after a strike by Fire Brigades Union members ended.
Members went on strike between noon and 2pm, on the third day of industrial action. The service said in a statement on its website that ``no emergencies went unattended'' during the two-hour period.
The strike is expected to last for eight days.