#makeamoment Campaign For Forget Me Not Children's Hospice
26 January 2015, 05:54 | Updated: 26 January 2015, 05:57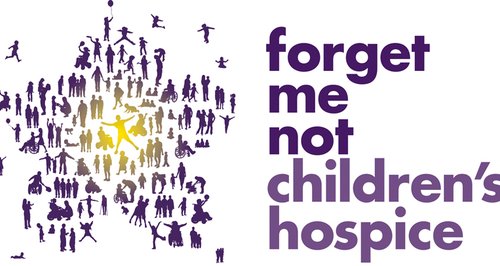 Forget Me Not Children's Hospice have launched their #makeamoment campaign and have already received backing from a number of high profile supporters on social media.
Educating Yorkshire's Mr. (Jonny) and celebrity chef Rosemary Shrager have shown their support to the charity by sharing their special moments on Twitter.
#makeamoment is focused around the special moments we all treasure, whether it be getting home after work and having a moment to relax, catching up with friends or perhaps spending quality moments with your family.
Clare-Marie Taylor, Head of Marketing at the charity explains:
'At Forget Me Not Children's Hospice we support some truly amazing children and families who, even with their extraordinary circumstances, manage to find these special moments every day.
'Dawn, whose ten year old daughter Lucy has quadriplegic cerebral palsy, has her moment every morning when she wakes up her daughter. Even through the pain, Lucy greets her mum with a beautiful smile, something so simple which really does mean the world to her. It is these moments we aim to provide to our families every day in their precious time together and we would love your support in helping us to do this."
People are encouraged to post on the charity's Facebook wall or tweet them their moment using #makeamoment.
To help raise funds through this campaign to support local children and families, the charity will then be asking people who have shared their moment to donate £3 by simply texting 'MOMENT' to 70007.
You can then nominate your friends and family to join in the campaign and keep it rolling. By supporting this campaign you will then be helping Forget Me Not Children's Hospice to continue fundraising towards their £3.2million annual target.
On Monday 26th January, the charity will be encouraging people to #makeamoment Forget Me Not supporters will be out in the streets of West Yorkshire on this day, making people's moments and encouraging the community to make a moment for local families.
If you are working on #makeamoment day get your work colleagues involved and make a moment for fellow staff members; it could be something as simple as offering everyone a cup of tea to letting people leave 20 minutes early, anything which would #makeamoment for your employees.
Thanks to the generous support of Exterion Media Forget Me Not Children's Hospice have been able to place adverts on bus backs and overtake Huddersfield Train Station with #makeamoment advertising, helping to further raise awareness for the campaign.
Find out more about the campaign and how to get involved at www.forgetmenotchild.co.uk/makeamoment