Dinnington: Man Jailed For Sex Assaults On Girls
16 July 2014, 14:17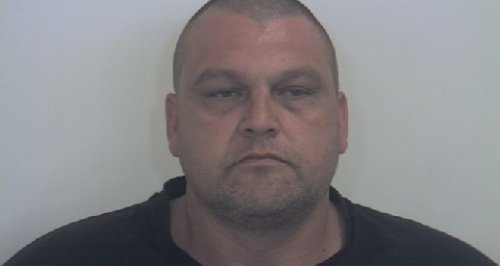 A 44-year-old Rotherham man has been jailed for 15 years after being found guilty of sexual assaults on young girls dating back 20 years.
Lee Wayne Crutchley, of Victoria Street in Dinnington, was convicted of 12 offences at Sheffield Crown Court following a trial.
Crutchley was found guilty of two counts of rape, seven counts of indecent assault, two counts of assault by penetration, one count of buggery.
He was found not guilty of two offences of sexual intercourse with a girl under 13 and two indecent assaults.
He had pleaded not guilty to all offences.
Detective Constable Dave Wilson said:
'For more than 20 years Crutchley preyed on schoolgirls, taking advantage of their young age and innocence for his own gratification.
'In the case of some of these victims, the abuse went on for several years and I am glad that, now, they can see that justice has been served.
'The fact that Crutchley pleaded not guilty to these charges and made his victims endure the further trauma of a trial has undeniably forced these women to relive horrendous events which, in some cases, occurred as long as 24 years ago.
'I hope that these guilty verdicts and the lengthy prison sentence he is now serving will serve as some small comfort to those victims who have, in effect, suffered twice – both when they were abused and again now, when they were forced to relive those awful experiences in court.'
The police investigation into Crutchley began in June 2012 when a young girl reported that he had sexually abused her.
That investigation led to four other women coming forward to police and disclosing that Crutchley had abused them, as well, in offences dating back to 1990.
Police were told that in 1990, when Crutchley was 21, he abused a 12-year-old girl, having sex with her in his car. He went on to abuse her for the next four years, during which time she became pregnant with his child but miscarried.
During the same time period, he also abused one of this victim's school friends.
In 1996, he was working as a bouncer in Dinnington when he began abusing a 14-year-old girl.
He had sex with her at his flat and in woodland and fields around the local area.
On one occasion, she said, Crutchley asked her to lie to medical professionals and pretend that she was in a relationship with somebody the same age as herself.
Crutchley's most recent abuse happened in 2012, in Dinnington.
DC Wilson said:
'As this case demonstrates, South Yorkshire Police takes all reports of sexual offences extremely seriously, regardless of when such offences took place.
'These victims showed great bravery in coming forward and I would urge all others in their position to also report such crimes to police, so that we can do our utmost to bring offenders such as Crutchley to justice.'