Doncaster: Five Teens Dead In Car Crash
17 November 2014, 08:35 | Updated: 17 November 2014, 09:52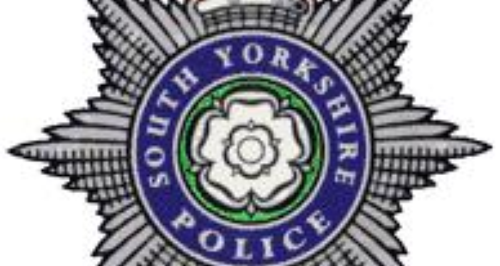 A school will come together today to remember five 'wonderful young people' who died in a 'horrific' car crash.
Blake Cairns, 16, Arpad Kore, 18, Jordanna Goodwin, 16 and Megan Storey, 16, - who died in the two-car collision on Saturday - were all sixth-form students at Danum Academy, in Doncaster.
The fifth teenager who died in the crash near Conisbrough, South Yorkshire - 18-year-old Bartosz Bortniczak - was a well-remembered former pupil.
School head Rebecca Staples has said grief is already spreading across our community'' and explained how she will be providing counselling and quiet rooms for her students this morning.
The five friends who died were all in a blue Toyota Corolla which was in collision with a grey Seat Leon on the A630 just outside Conisbrough, which is near Doncaster, at about 9.40pm on Saturday.
The crash happened just 100m from the scene of another, crash which left three teenagers dead in 2011.
Police believe a third car - a black Vauxhall Corsa - may also have been involved in the incident.
The 21-year-old Doncaster man, who was driving the Corsa, was arrested on suspicion of causing death by dangerous driving and later released on bail while police continue their investigation.
Officers believe the five teenagers in the Toyota met up with this driver at a McDonald's restaurant in Doncaster some time before the crash.
Both vehicles were heading away from Doncaster at the time of the collision but the Corsa was not part of the actual crash.
Last night, dozens of young people gathered outside the front of the main school building at Danum to remember those who died and lay flowers.
Ms Staples said: ``Blake Cairns, Jordanna Goodwin, Arpad Kore, and Megan Storey were all flourishing in our sixth form.
'They were popular, lively and loved by those who knew them and many students looked up to them within our community.''
She paid tribute to each of those who died.
She said: 'Blake was great fun. He had a huge network of friends and was a very sporty boy. He represented the school in football teams. He had a real presence; a lovely cheeky boy who had great relationships with staff.
'Jordanna Goodwin never missed a single day of school from primary to the end of Year 11 and had received a special reward from the Local Authority. She was a joyful bubbly girl who had a fantastic rapport with staff. She was our Prom Queen this year, and looked so beautiful on the evening.
'Arpad Kore was always willing to help and assist at school; he was a totally reliable member of our community, a true gentleman who looked out for everybody. He had a tremendous sense of humour.
'Megan Storey was a really bubbly young woman. She was totally reliable for all her friends and truly loyal. She was a very caring mature young woman who was a joy to be with. She too looked stunning at our prom.
'Bartek Bortniczak had kept close ties with his school friends since leaving. He was a fun loving young man, with a lovely character and a real sense of fun, a loveable lad. He was a member of our football teams. He was a down to earth soul.'
The head said: 'We are and will do everything we can to support those affected.''
She said the school has opened books of remembrance and will have quiet rooms on both its sites with counsellors available this morning
And she said flowers have already been placed outside the sixth form block.
Ms Staples said: 'Each one of them has a special place in each of our hearts. They had tremendous lives ahead of them.
'Grief is already spreading across our community. Our thoughts remain with the families and friends of these wonderful young people.''
Inspector Pete Serhatlic, of South Yorkshire Police said:
'It was absolutely horrific. There's no other words to describe it.
'I'd rather not go into any details about what it was like but it was extremely traumatic.''
In January 2011, three teenagers aged 14, 15, and 16 died after the car they were in hit a tree and was torn apart just a short distance from last night's crash site.
Faded memorials from that tragedy are still visible on a nearby tree
But Mr Serhatlic said he the stretch of road was not seen as a regular accident black spot.
He said: 'It's the second multiple fatality within a short space of time but it's not really a location where you consistently get road traffic collisions of a serious nature.
'It's just that the ones you do get on that stretch of road seem to, unfortunately, involve multiple deaths.
The officer said the fog on the night reduced visibility to 30m in some places but he said it was too early to say whether this played any part in the crash.
He said the driver of the Seat suffered a broken leg.
A steady stream of teenagers came to the scene to lay flowers yesterday.
Among the tributes left by the roadside. one message said: ``Such a kind hearted young lad with a bright future ahead of him. Such a sad loss, far too early. RIP Blake.''
Another said: 'Megs. My little party animal. Going to miss all the banter and cuddles. Never gone, babe.
'I'm still your diamond. Never forgotten my angel.''
Another said: 'Jondz. Best friends for don't know how long but ages! Will miss your OCD and the trantrums but still love you anyway.
'My angel in the sky, never forgotten.''