Jail For Man Over Sheffield Teen Hit And Run
27 January 2015, 12:02 | Updated: 27 January 2015, 14:05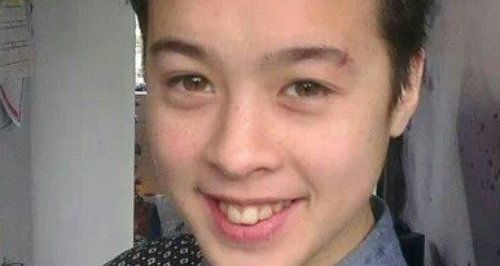 A driver who killed a 14-year-old girl in a hit-and-run crash has been jailed for seven-and-a-half years.
Jasmyn Chan was hit by a car travelling at least twice the speed limit in Sheffield last year after she pushed her younger friend Tia Tucker, 12, out of the way in a 'remarkable act of bravery', saving her life, a judge said.
Naseeb Ellahi from Birmingham, who was driving the Honda car, had snorted cocaine before he set off to drive that night.
The 34-year-old was also driving without insurance or a licence on Normanton Hill when he ran into the two girls, Sheffield Crown Court heard.
Ellahi admitted causing death by dangerous driving and other offences.
Many in the packed public gallery were in tears as Jasmyn's mother, Paula McCullie, read out an impact statement in the court.
Mrs McCullie told the judge her daughter was 'the most beautiful thing I'd ever seen' after she was born and grew up to be an art-loving 'beautiful, popular young girl' who dreamed of becoming an architect.
Watched by dozens of members of her family, she said Jasmyn was a 'beautiful, loving, generous girl with a heart of pure gold.'
Mrs McCullie added: 'Some people are just born special. Jasmyn was one of those people.'
Her ex-husband, Paul Chan, who sat a few seats away from her in chairs normally reserved for the jury, was also in tears as she recalled how she knew her daughter was dead when she arrived at the scene of the crash, near her house, on May 9 last year.
Mrs McCullie asked the judge how someone can knock down two children and leave them for dead by the side of the road.
Ellahi, of Ash Road, Birmingham, admitted causing death by dangerous driving, causing serious injury by dangerous driving, causing death by driving without a licence, causing death by driving without insurance, failing to stop at the scene of an accident and failing to report an accident.
Paul Chan spoke outside Sheffield Crown Court.