Jasmyn Chan: Hundreds Attend Funeral Of Sheffield Teen
7 June 2014, 04:58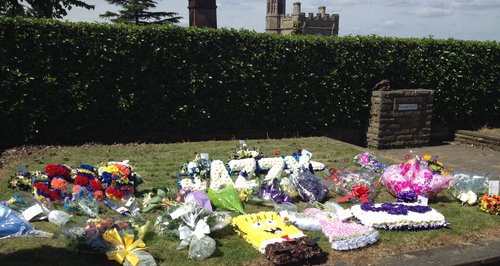 Hundreds of mourners have attended the funeral of Sheffield teen Jasmyn Chan.
14 year old Jasmyn Chan was killed when she was crossing Normanton Hill a month ago and was hit by a car in a hit and run.
Jasmyn pushed a friend out of the path of the car when the car hit them on the 9th of May.
Friends, family and school mates gathered at the City Road Creamatorium as the horse drawn carriage made it's way to the chapel.
The white coffin was decorated with baseball caps and blue and white flowers spelt Jazzy.
South Yorkshire Police say they still are appealing for information about the crash and are looking for to locate the car involved a blue/green old style Honda Civic.
A 32 year old man who was arrested in connections with Jasmyn's death is currently on bail pending further enquiries.