LEEDS: Life For Student Who Murdered Teacher Ann Maguire
3 November 2014, 12:57 | Updated: 3 November 2014, 16:14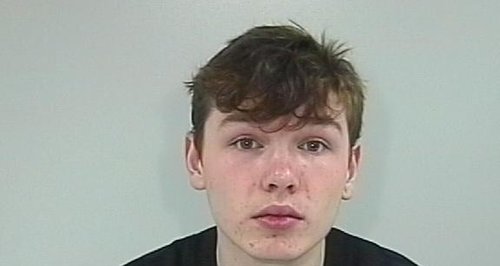 Will Cornick who's 16-year-old has been sentenced to life with a minimum term of 20 years for murdering Leeds teacher Ann Maguire, but was warned by a judge he may never be released.
Mr Justice Coulson said the teenager showed a ''total and chilling lack of remorse'' after he stabbed Mrs Maguire, who was 61, seven times as she taught a class at Corpus Christi Catholic College in Leeds in April, when he was 15.
In an attack that shocked the nation, he chased Mrs Maguire, ''stabbing her as she sought to escape'', Leeds Crown Court heard.
The judge set the 20-year tariff, the minimum time that Cornick must serve in custody before he is released, but added that, having read about him, ''it's quite possible that day may never come''.
He said the teenager's pride in what he did and lack of remorse was ''truly grotesque''.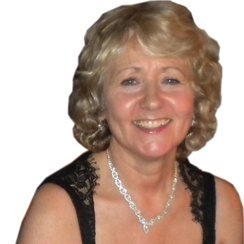 Ann Maguire who was killed in her classroom on April 28th 2014
The court heard how the teenager held a deep hatred of Mrs Maguire and had planned her murder, telling many of his friends of his desire to kill her.
After the murder he told experts that 'Everything I've done is fine and dandy.'
In an attack that shocked the nation, the boy winked at another boy before he launched into a savage assault in front of a terrified class full of pupils.
Mrs Maguire was left with stab wounds as bad as any the paramedic who attended had ever seen.
Despite this, the teacher managed to leave the classroom, pursued by the boy until a colleague bundled her into a room and held the door shut.
Leeds Crown Court heard how the boy went back into the classroom, sat down and said 'good times' in front of his traumatised classmates.
Teachers and police who detained him said he showed a bizarre calmness which continued as he was assessed by a range of experts. The court heard he has never shown any remorse and has spoken of his pride in what he has done.
When he was sentenced, as with when he was stabbing Mrs Maguire to death, he showed no emotion.
The boy, who the court heard came from came from a loving and supportive family, had also talked of attacking other school staff, including a pregnant woman ''so as to kill her unborn child''.
The boy told other children that he hated Mrs Maguire and wanted her dead.
The prosecutor said: ''Late on the night of Christmas Eve 2013 and into the early hours of Christmas Day, the defendant exchanged messages with a friend on Facebook.
'In those messages he spoke of 'brutally killing' Mrs Maguire and spending the rest of his life in jail so as not to have to worry about life or money.'
The boy told a psychiatrist how he planned the murder.
The prosecutor said he took a bottle of whisky to school to celebrate after the attack.
Mr Greaney told the court that the defendant said to the expert: 'I decided on Sunday it was going to be a knife. I thought I was just going to go to school and wait for her lesson and do it.'
'I wanted to get caught. That's why I did it in school. I wanted to be in jail.'
Mr Greaney said the boy told other pupils he was going to attack Mrs Maguire on the morning of the murder.
In Statement from Ann Maguire's sisters Shelagh Connor and Denise Courtney they said:
'The untimely loss of life is always tragic. Ann's life being brutally torn away from her is tragedy on the grandest scale.
Ann was a person who embraced life and who gloried in every aspect of life with her family, her friends, her teaching, her students, her music. An even fuller life was awaiting her on partial retirement as she had no intention of fully retiring. Her life would incorporate even more activities – further study, extensive travel, a new choir, trekking the Camino de Santiago and even more time to spend with her family and friends.
Ann was a highly competent woman, but was also the humblest of people, who found joy in every aspect of her life. The possibility of simply living her life and fulfilling her hopes and dreams and passions has been destroyed by this horrific, cruel, senseless and cowardly act.'