14,480 Illegal Cigarettes Seized In Wisbech
4 July 2014, 05:37 | Updated: 4 July 2014, 05:43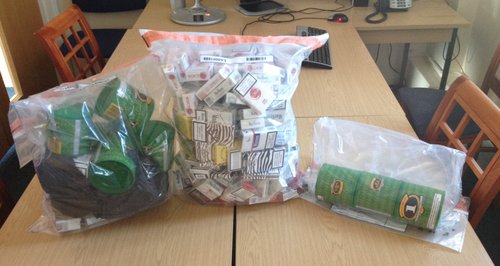 Police have seized nearly 14,500 illegal cigarettes during raids on shops in Wisbech.
It follows a joint operation between Cambridgeshire Police, Trading Standards and HM Revenue & Customs on Tuesday 1st July.
A shop worker was interviewed under caution while the raids were carried out.
Specialist sniffer dogs were used during the searches.
Chief Inspector Robin Sissons, Fenland District Commander, said: "These warrants send out a clear message to local retailers that the sale and distribution of illegal tobacco products will not be tolerated.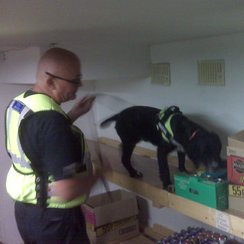 We will continue to pursue those believed to be involved in this type of crime."
Aileen Andrews from Cambridgeshire Trading Standards said: "This demonstrates the positive outcomes of working in partnership to protect our consumers.
Those involved in dealing in illegal tobacco are seen to be encouraging people, including children, to smoke by providing a cheap source.
By using these highly trained dogs we were able to seize non-duty paid products which cannot be legally sold in the UK.
Offenders need to know that they will face consequences if they choose to deal in these illegal products."
The action was part of Operation Henry, which is running from April to September, with the aim of reducing the supply of illicit tobacco across nine regions in England.