Calls To Raise North Bank Road To Prevent Flooding
30 July 2014, 07:27 | Updated: 30 July 2014, 08:10
Cambridgeshire MP Steve Barclay is calling for North Bank Road in Whittlesey to be raised, to prevent it flooding.
Since November 2012 it's been shut for almost three months because of flooding.
Steve Barclay, who's the MP for North East Cambridgeshire says it's a real pain for people travelling from Whittlesey to Peterborough.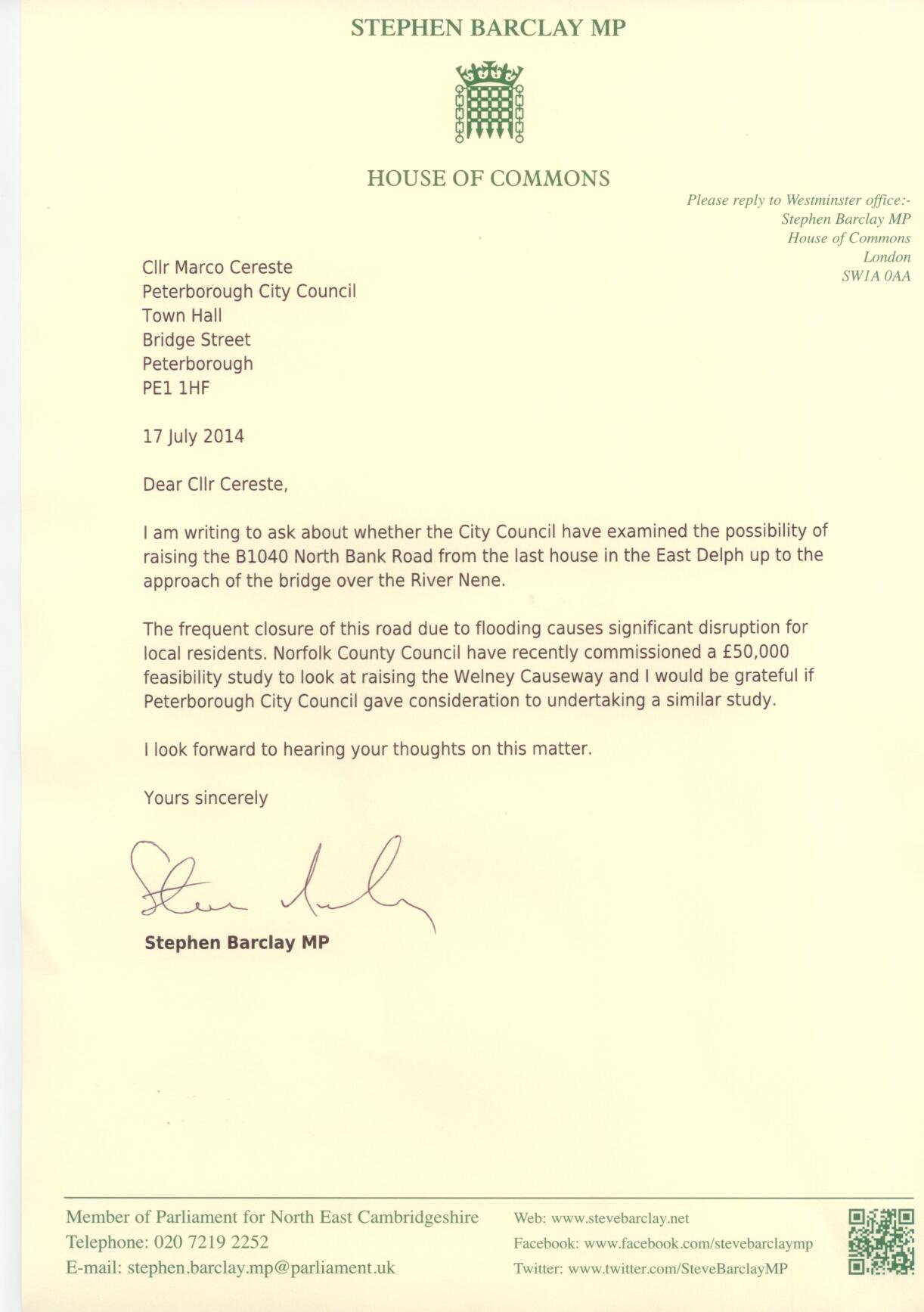 He's asking Peterborough City Council to look into whether it can be raised, and says it's already being done elsewhere, "We have a study on the Welney crossing, because that is closed because of flooding on a regular basis. I'm calling on the council in Peterborough to do the same thing.
"The whole of it doesn't need to be raised, but if we raise part of it, it would address the issue of frequent flooding, which is a real issue."