Cambridge MP Pushing For Support For Myles Bradbury's Victims
16 October 2014, 06:19 | Updated: 16 October 2014, 06:52
MP Julian Huppert has pushed for long-term Government support for abused children in light of the case of Cambridge doctor, Myles Bradbury and the Rotherham child abuse scandal.
He raised the issue with Justice Minister, Mike Penning asking if the Government will establish a fund to give victims the support they need as they move on with their lives.

And he quizzed Health Minister, Norman Lamb to find out what support his department was offering to those who had suffered child abuse.

Julian said: "We have had some appalling cases of child abuse come to light in recent weeks; but long after the perpetrators have been dealt with the victims are often still struggling to come to terms with what has happened and carry on.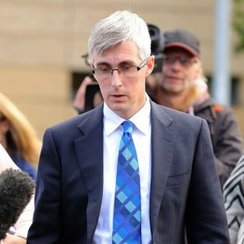 "I want to make sure our government is doing all it can to support these people to get the help they need and hopefully move on with their lives. Those who have been abused as children carry a huge burden and they need specialist help."

Mr Penning told Julian that the Ministry of Justice provides £4.4 million each year to rape support centres which offer specialist help and support to women and girls over the age of 13 who have been victims of recent and historic rape and sexual abuse.

He added 84 rape support centres in England and Wales are funded by the Female Rape Support Fund with two more centres opening later this year. And for the first time, a Male Rape Support Fund has been established to ensure that men who have been raped or sexually abused at any time in their lives will have access to the help they need.

"These services are available for both recent and historic cases," he said.

And Mr Lamb told Julian that the government has invested over £400 million in Improving Access to Psychological Therapy Services.

"Childhood sexual abuse can have a huge effect on an individual's mental health and result in conditions like post-traumatic stress disorder (PTSD), depression, anxiety, eating disorders, self-harm and suicide," he said. "Adults who have mental health difficulties as a result of abuse or trauma that they suffered as children should be referred to mental health services, depending on their particular needs."