Cambridgeshire: A14 'Reality Check'
6 July 2013, 07:07 | Updated: 6 July 2013, 09:13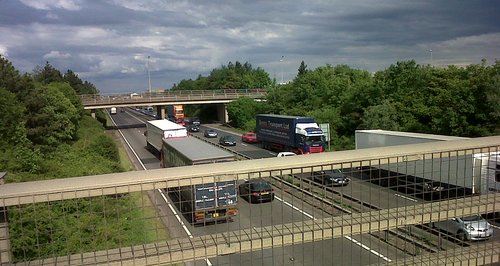 Cambridgeshire Chambers of Commerce says, following the excitement about a £1.5 billion A14 upgrade, we need a reality check.
Last week the government announced that £1.5 billion would be spent improving the A14 between Cambridge and Huntingdon and that the start date of construction would be brought forward by two years to 2016.
But Cambridgeshire Chambers of Commerce says:
"The very same politicians cancelled the previous scheme as being unaffordable and yet three years down the line they herald putting back a more expensive scheme as a major step forward and trumpet their achievement and look for accolades. It is little wonder that many become cynical.
There are still many unanswered questions about this scheme and very little detail which we need to push the government to provide quickly if the announcement is to get any credibility.
Treasury documents at the time of the announcement still stated the A14 upgrade was 'subject to value for money and deliverability'. Will this be assessed and absolute certainty given to the full funding and practical delivery of the A14 upgrade to start in 2016 before the next General Election?
Haven't we heard this all before!
We are pleased that the government is finally responding to the critically needed upgrade of the A14 but delivery is what really counts on the ground. We must push for the details of this promised road upgrade to be given in full without any delay."
Some of the things Cambridgeshire Chambers of Commerce say we need to know quickly to give us confidence:
*Confirmation and details of the full commitment for the £100+ million local funding requirement by all the local authorities involved
*Details of the type of tolling scheme proposed and the full practical details of its implementation
*The proposed route and the detailed traffic orders
*Information on the timing and implementation of the compulsory land purchase orders
*A full detailed timetable of the public consultation required
*The timing and length of a Public Inquiry which it is almost certain will ultimately be required due to local opposition
*A full integrated timetable showing that practical delivery can be started in 2016
*The date when the final value for money and deliverability will be assessed and absolute certainty given to the funding from central government and practical delivery of the scheme.