Cambridgeshire: First Capital Connect Q&A
25 July 2013, 06:00 | Updated: 25 July 2013, 11:22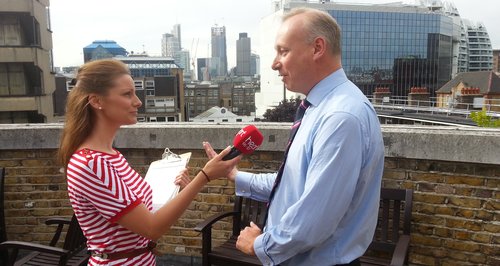 Heart Cambridgeshire puts your questions to the new MD of First Capital Connect in an exclusive Q&A session.
David Statham was appointed Managing Director of First Capital Connect (FCC) on May 24. He replaced Neal Lawson who left the company to join Network Rail.
FCC operates trains from Peterborough, Cambridge and King's Lynn on the Great Northern route.
Approximately 180,000 people travel with FCC every weekday; 85,000 on the Great Northern route.
A month into the job, Mr Statham announced the 'first batch of a wide range of improvements' designed to deliver three key things:
1. A more reliable train service
2. Cleaner trains
3. Consistently high quality passenger service information
Exactly two months into the job, we asked Mr Statham how he's getting on and put your questions to him.
He told Heart: "This is a great opportunity for me personally.
I've been involved in this franchise since back in 2005, I was part of the original team that did the bid, helped set up the headquarters of the company and I've been involved in quite alot of the capacity upgrades."

"For me its about putting the customer at the heart of our business, that we concentrate on what people are telling us are the most important things to focus on.
There are really only three things.
Making sure we deliver a punctual service, making sure we deliver a cleaner and better on train environment, and making sure, when things do go wrong, we give people better information."
We know from lots of the market research that customers don't think we're doing well enough in those three areas".
In a recent **National Passenger Survey 84% of passengers travelling on the Great Northern Route said the punctuality/reliability of the service was good or satisfactory.
65% said the cleanliness of the trains inside was good or satisfactory, only 27% of those surveyed were happy with the toilet facilities, 16% with the availability of staff.
Listen to the full Q & A session here:
Heart speaks to First Capital Connect
*Questions gathered from Facebook, Twitter & passengers at Cambridge train station on 22/07/13.
**More than 50,000 passengers a year consulted to produce the National Passenger Survey, a network-wide picture of passengers' satisfaction with rail travel.