Cambridgeshire: Paramedics In Tents
9 August 2013, 08:17 | Updated: 9 August 2013, 08:38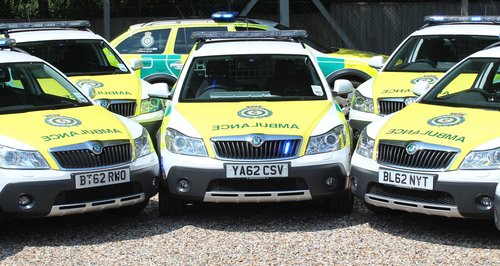 A union says it's concerned private paramedics sleep in tents in Cambridgeshire between shifts.
Its claimed some staff supplied by ERS Medical, used by the East of England Ambulance Service, camp in Brampton due to local accommodation costs.
Tony Hughes, GMB Regional officer, told Heart:
"GMB do not believe that staff doing such a demanding job role with the public should be using campsites as their home whilst working away from home.
"Often their shifts are long and they are probably not getting the rest that they would need to be at the top of their game.
"ERS must do better in providing their staff with proper accommodation.
"£35 a night is not enough to give the staff the means to have suitable accommodation in Cambridgeshire.
"ERS should be booking their accommodation at their cost and also providing them with a meal allowance."
Cambridge MP Julian Huppert said: "This is very surprising news. Their employer should clearly be giving them enough money for accommodation and food while they work here.
"We also need to have more permanent ambulance staff, rather than relying on agency staff."
ERS told Heart:
"As a leading member of the Independent Ambulance Association (IAA) and as a CQC registered business we comply with all the relevant clinical criteria to deliver all types of ambulance services.

"As a committed employer we always provide suitable financial support to ensure that all crews have sufficient rest between shifts.
"For each project of this type, our Head of Operations researches, and provides details of, accommodation for our crews that is suitable, and that he would be happy to stay in personally.
"In this particular case, a small number of our team decided not to use the options suggested, but instead decided to stay at the local campsite. The particularly warm weather was also a factor in their decision.
"We have specifically questioned our crews as to the suitability of the camp site and have received unequivocal responses that say YES it's a great site with appropriate facilities and that they enjoy good sleep and comfort."