Cambridgeshire: County Remembers Holocaust
27 January 2014, 06:00 | Updated: 27 January 2014, 14:07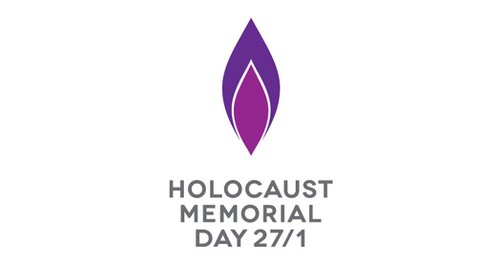 People will be gathering in Peterborough today to remember millions of people who died in World War 2 Holocaust and other crimes against humanity.
At 12 noon, youngsters will join people of different religions with performances, prayers and displays.

Shaun Palmer from the Holocaust Educational Trust in Cambridge told us why remembering the Holocaust remains important: "Regardless of whether you or your family have been affected by it; it's a part of our history. It's something you should learn about and be aware of it as it's shaped our history - one of the widest most atrocious genocides to have ever taken place.
Being informed about the Holocaust and what went on can inform you about what you want to do with your life and to try to prevent it happening again.
If I were involved in the Holocaust I would hope and I would pray someone would help me. I think as people we have to acknowledge what happened and try to learn from it."
Pause for thought in Peterborough
People in Peterborough will remember the suffering and sacrifice of the millions killed in the Holocaust today in the St John the Baptist Church, Peterborough at 12noon.

Holocaust Memorial Day is commemorated internationally on 27 January and for a number of years Peterborough has held its own service offering a public and inter-faith act of remembrance.

This is not only to remember those lost during the Holocaust but also the many other acts of genocide, discrimination and oppression throughout the world, such as those in Cambodia,Holocaust Memorial Day 2014 Rwanda, Bosnia, Kosovo and Darfur.

Each year the Holocaust Memorial Trust announces a specific theme to steer events towards a shared focus. This year's theme is 'Journeys'.

At 11.40am drama club students from St John Fisher Catholic High School will stage a performance in the Guildhall in Cathedral Square.

Then, at 11.50am, the Mayor of Peterborough, Councillor June Stokes, will lead a procession from the Town Hall to St John's Church for the service. On arrival, the service will begin with a welcome address from Reverend Canon Ian Black, Vicar of St John's Church, followed by the reading of 'What is Man?' by Chuck Salamon of the Hebrew Congregation.

The head boy, Patrick Kelly, and head girl, Aleksandra Tetnowski, from St John Fisher Catholic High School will introduce readers including Iman Pirmohamed and Abbie Brooks from The King's School who will read 'Magda Brown's Story'.

Students from Jack Hunt School will then perform "Ani Ma'amin". The musicians, a clarinet quartet, will also perform as people come into the service and after The Mayor's address.

On behalf of the Liberal Jewish Community, Elisabeth Walker will read a piece based on the journeys of Holocaust survivor Anka Bergman, followed by a reading from Dr Dennis Guttman. The Mayor will give her address before the service concludes with the laying of a wreath at the Holocaust memorial in St John's Square.

To coincide with Holocaust Memorial Day, The King's School with The Anne Frank Trust UK has organised an exhibition in Peterborough Cathedral exploring the life and diary of Anne Frank. All are welcome to attend.

The Mayor will also be in attendance at a special Holocaust Memorial Day production at the Key Theatre in Peterborough from 1.45pm to 3.30pm. This has been produced by Mark Curtis of Small Nose Productions and involves participation from Peterborough students."
Finding out about the Holocaust Educational Trust
The Holocaust Educational Trust was established in 1988 to educate young people from every background about the Holocaust and the important lessons to be learned for today. The Trust works in schools, universities and in the community to raise awareness and understanding of the Holocaust, providing teacher training, an outreach programme for schools, teaching aids and resource material.
One of the Trust's earliest achievements was ensuring the Holocaust formed part of the National Curriculum for History. The Trust continues to play a leading role in training educators on how best to teach the Holocaust.